To manage a profitable business, run it using effective branding and marketing techniques. A successful business brand accomplishes lots of conversions and profits.
There are various ways of branding your business, with the most efficient of all being blogging. So, blogging is essential in online business because it is an excellent way to communicate and get new clients, boost sales, and brand your business.
Below, I will list the top ten reasons website blogging is the future of business branding, and it is important.
Why is Website Blogging the Future of Business Branding
Blogging Involves a Small Budget for Better Business Branding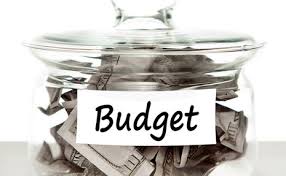 One of the most surprising factors concerning blogging is the low budget involved with it. Developing a blog is easy when you already have a website.
You can easily create a blog page using website builders or CMS, such as WordPress, Wix, Drupal, Joomla, etc.
For a blogger or anyone with excellent writing skills, you can publish posts on your websites, saving you lots of money in the long run.

Blogging Helps to Brand Your Company Before Launching It
Another significant reason website blogging is the future of business branding is that you can begin branding your business even before launching it. For instance, you can publish a blog post and then update your readers continuously about the latest developments about starting your company.
You can also ask your readers questions about the type of products to introduce to your company and how to provide a better customer support team for them.
Blogging Is the Future of Business Branding Since It Is a Gateway to Social Media World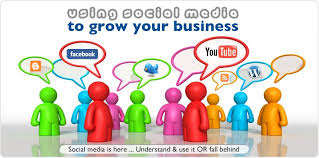 These days, with the popularity of social media, every business would love to tap into it due to the massive audience it can reach.
Also, to gain popularity in the online world, your business must be famous on standard social media networks such as Facebook, LinkedIn, Twitter, etc. You can create a page or a profile on those social media networks, but you need to know what to share with your followers more often.
In some situations, blogging comes in handy. Writing an exciting blog post daily and then sharing it with your followers on social media is an excellent idea to bring more people and traffic to your business website.
Also, you will attract clients to your business when you successfully spread your blog posts on social media.

Blogging is a Simple Task 
I must convince you that blogging is a straightforward task to do because

there is information available online. The primary skill needed is just being an excellent writer with excellent grammar. Fortunately, you can even hire the best and most skilled writers to do the work for you at a lower price.
Also, you can practically share anything on your blogs, such as podcasts, interactive articles, funny videos, photographs, tutorials, or presentations. All these are just the benefits of blogging to improve your readership and sales conversions to your business.
Blogging Leads to More Search Engine Crawling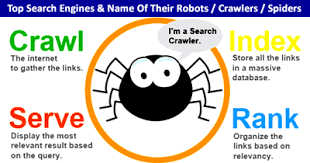 Another reason website blogging is the future of business branding is that it updates your website frequently.
Search engine spiders prefer to crawl on websites that update new content regularly. For instance, if you submit at least one or two blog posts weekly, you boost the chances of search engines to crawl and index your site for better ranking.
Later, your site will receive more traffic and generate improved sales.

Read this article on other ways to increase traffic to your website
You Can Install a Blog On the Same Domain Name
Your services and products web page may be unknown over the internet, but publishing blog posts will positively increase others to share them all over the internet. The best part is that you can install blogs in the same domain.
Therefore, while you promote your blog to the online world, your actual domain name gets branded too. This action is an excellent way of bringing more clients into your business.
Publish Your Press Release Whenever You Want for Better

Business Branding
Another reason website blogging is the future of business branding is it increases the chance of publishing a press release every time you want. If you wish to broadcast a new announcement, you can do so at any time.
You do not need to issue press release copies to media agencies or journalists, since you can directly share with your readers and clients using your business blog.
Blogging Helps to Republish Old Products
Every business must have the best-selling products cherished by most customers. As you introduce new products, you might easily forget old ones. So, if you blog on your website, you can include internal links to your site's old products.
This is an excellent way of republishing old products as you engage your clients with new ones. Therefore, this action will not only attract clients to your old and latest products but will also increase your sales.
People Love To Read Stories Associated With Blogging
If people appreciate your services and products, it will also fascinate them to listen to the stories you blog about. Clients love to hear genuine stories that have worked for other people, especially those related to their products.
If they realize other people accept and value your products, it will also entice them to try them. By sharing your real-life experience through blogging, you will win the trust of your clients and improve business branding.
Read this article on why blogging on your website is essential for your business growth
Blogging Helps to Brand your Logo in SERP (Search Engine Results Page)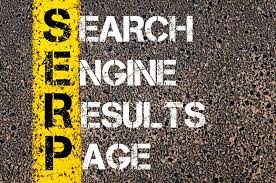 You can set up for Google "Author Profile" through a blog, and by doing so, your company logo or own picture will be shown in SERP behind your posts. This process is helpful since it brands your business for free in any search engine.
If you want to introduce a blog page to your business website but lack ideas on where to get the blogging content, then hire me. I will present the best blogging strategy for your business to improve its online presence and traffic that converts.
Do you have any other reason blogging is the future of business branding? Well, kindly comment below on how it has helped your business.
Don't forget to subscribe to our newsletter for updates on our latest posts.
Also, if you enjoyed reading this post, share this message with your friends on Facebook, Twitter, and other social media sites. Let's find success in blogging together.