Why You Should Use WordPress on Your Business Website
As a blogger and website developer, I use WordPress to design my clients' websites and create content to market their businesses. Before I explain why you should consider it on your business website, you should know a few facts about it.
Initially, WordPress began in 2003 as a blogging platform. Later, it became the most popular content management system (CMS), running many websites worldwide.
Statistics show that over 42% of global websites run on WordPress. These figures indicate that almost half of all websites publish new posts every second with the platform.
Therefore, it does not depend on the size or the type of sites using WordPress. Most of the top 1M globally ranked websites use it. Popular brands include Time Magazine, TechCrunch, LinkedIn, Sony, Disney Books, CNN, The New York Times, Wired, etc.
Also, it's the most used software platform for creating websites, blogs, e-commerce portals, and other online software programs.
Moreover, WordPress favors many businesses after they realize its power and potential. If you still want to know more about its dominance and what convinces companies to use it, we got you covered.
Below are the top 20 reasons your business should use WordPress and how you can benefit from it.
WordPress is Search Engine Friendly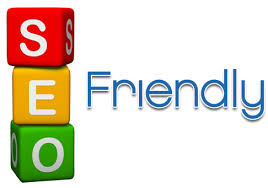 The most popular search engines prefer websites powered by WordPress since its framework is easy to crawl. Such sites will index posts on the first page of the search engine results page (SERP), ranking the website higher.
Additionally, the platform is flexible because it is written using standard compliance high-quality codes. These codes produce semantic markup, which enables your website to be friendly to search engines.
Also, the platform is SEO-friendly through its design, and some plugins are available to make it more SEO-friendly.
It is Powerful Out of the Box

Unlike other Content Management Systems, WordPress is ready to use as soon as you install it. The process involved means you will not have to install and configure a series of procedures with its tools.
It is Flexible
WordPress is flexible and serves many online platforms. As a result, it does not matter how you intend to use it. Also, its extensive features make it versatile enough to meet all your business needs.
It is also flexible enough to convert a blog into a Shopping Cart, Social Network, e-commerce, dating site, job portal, and many others.
WordPress is Free and Cost Effective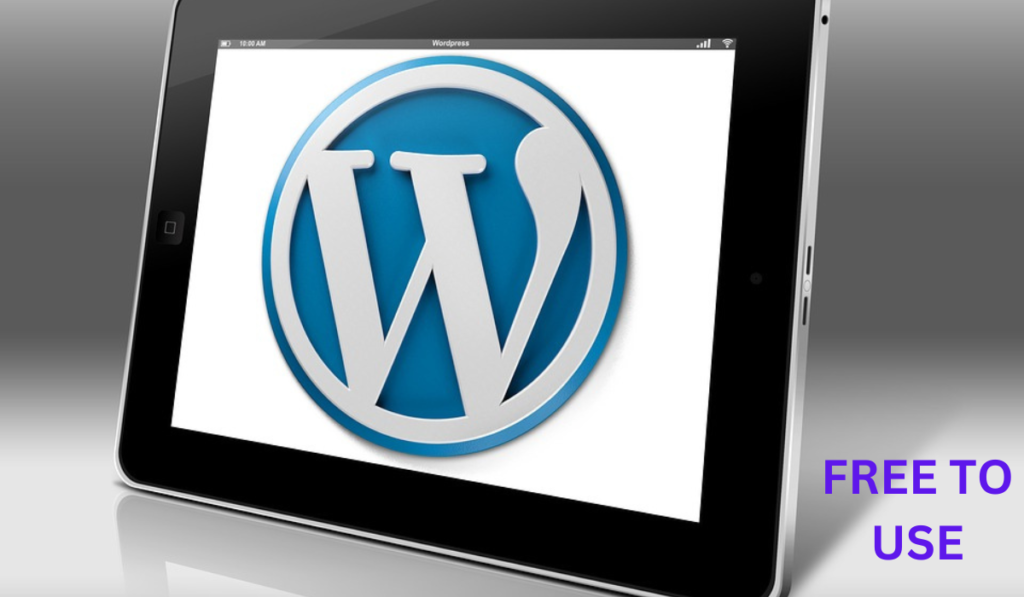 Since WordPress is free, open-source software, you don't have to worry about hidden costs. Therefore, it's always free to use, even if your business profits from it.
Furthermore, since it is an open-source and user-friendly CMS, you will not need to hire web developers or experts to launch and maintain your business site.
Customization is Easy When You Use WordPress for Your Business Website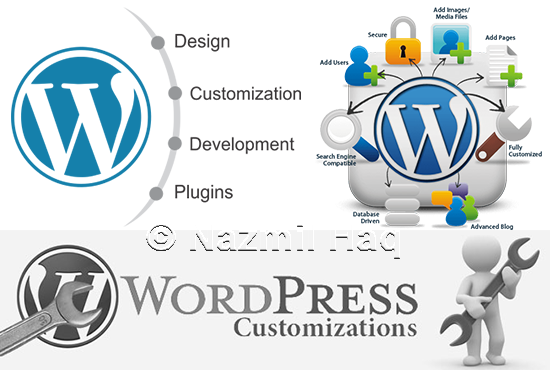 WordPress has thousands of plugins and themes released and updated by developers all the time. These tools enable users to customize their sites to function as they desire with just a button click.
Also, because of its endless features and resources, you can quickly build a blog or website.
WordPress Provides a Multi-user Capability
In your business, the possibility of assigning different user roles to keep running your website exists. However, with WordPress design, it is easy for this process since you can delegate the tasks that other individuals can do on your site.
WordPress's roles include Super Admin, administrator, editor, author, subscriber, and contributor. These user-defined roles can operate WordPress with access to unique features without interfering with others' duties.
For instance, an administrator can access and perform many roles, such as editing, posting, and adding users. Alternatively, an author can only post content on the platform.
It Hosts Multimedia
Many business websites want their content or blog posts to have images, videos, or audio files to improve the experience.
Fortunately, inserting these multimedia files into pages or posts is straightforward. You can also use the CMS to allow users to edit multimedia files using a friendly and intuitive interface.
Use WordPress to Make Your Business Website Mobile Friendly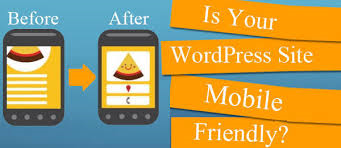 To increase customer outreach, consider a mobile-friendly website. Because of technological advancements, many customers use smartphones and tablets to do online business. As a result, if your site cannot run on smaller devices, you won't close more client deals.
However, with WordPress, you don't need to worry. Its design is already mobile-friendly and features many responsive themes to customize websites.
It Establishes a Community
Online communities solve business needs by communicating with visitors through post comments or sharing blog posts on social media networks. WordPress has plugins and features that establish a broad community that is easy to manage.
WordPress is Easy to Manage and Operate
Another significant reason to use WordPress is its easy management and operation. The interface design is intuitive, user-friendly, and easy to navigate.
Actually, you can learn how to use it within minutes. Many resources, tips, and tricks on how to use the platform are available online.
As a result, if you are looking for an excellent CMS with many available resources to create a website, WordPress is an incredible option.
It is Safe and Secure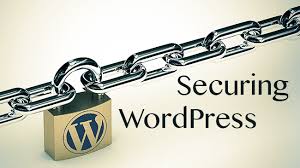 Since WordPress is a popular CMS, it is a high-risk target for hackers. However, don't get intimidated by this statement. Also, it consistently upgrades on security breaches that may arise for users and fix them immediately.
In addition, The CMS updates its software regularly to prevent future attacks. Also, WordPress has featured automatic updates since the version 3.7 release.
It has Excellent Integration Features
WordPress boosts businesses' excellence by integrating with the most powerful online platforms.
For instance, to start an email campaign, you can install MailChimp or Aweber service for marketing and outreach. WordPress integrates with the best standard payment gateways for products or services worldwide.
WordPress Gets Lots of Support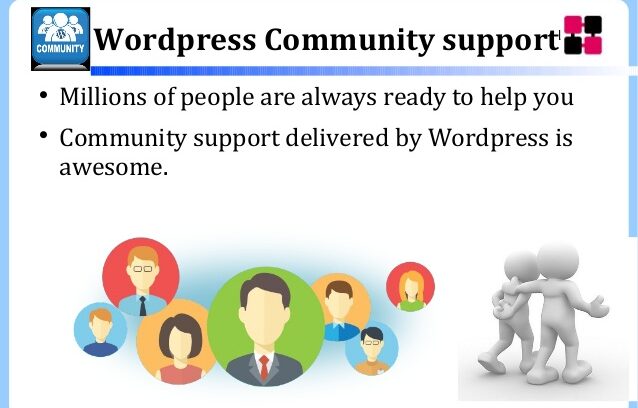 Since WordPress is popular, it comes with exceptional user support. It is part of the wide-ranging WordPress community to find solutions to concerns through WordPress Forums.
More than Just a Blog
While WordPress got its reputation as an excellent blogging platform to insert into an existing website, it can function as a website on its own.
Also, since the CMS has a page structure and a post, you can contribute daily blog posts. In addition, you can keep static pages such as your contact or about pages.
WordPress has Many Profitable eCommerce Solutions

WordPress has many eCommerce solutions to transform your website into a digital store for online success.
When you deploy plugins such as WooCommerce, or WP eCommerce, you can quickly develop a shopping cart website and integrate it with your business.
Publish Content with a Single Click
If you have written a blog post or an article for immediate publication, you do not need to worry when using WordPress.

After writing excellent content, you can publish it easily with just a button click. Also, many mobile apps allow you to post your content from any location.
WordPress Keeps your Business Website Looking Fresh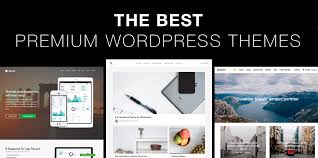 WordPress has thousands of themes, with new ones under development. Therefore, you can always choose to customize your site as desired.
Also, the CMS will notify you about the latest themes and plugin updates to match your current version.
When you update consistently, the appearance of your business website will remain fresh for your clients.
It Can Help Schedule Posts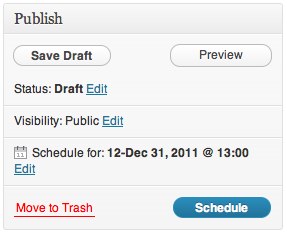 Many managers know that organizing a business website consumes lots of time.
However, when you use WordPress to update content, you can create posts and schedule to post them in advance. This process will free up time to run other tasks in your business.
Also, if you want to publish a post, you can schedule to post it at a convenient time for your clients.
For instance, if your website traffic occurs at a specific time during the week, you can schedule posts to go online around those periods.
WordPress Gets Better All the Time
With WordPress's top-notch developers, businesses can always be confident using it in modern technology.
Also, because it is an open-source platform, the developers improve the user's experience and make it among the best CMS available.
You can use WordPress Websites as a Membership Service
Many businesses give exclusive services to loyal customers by converting their sites into membership sites.
Likewise, to grow more supporters and earn additional income, you must convert the WordPress site into a complete membership website.
Building an exclusive membership website provides users with private, beneficial content in the long run.
Conclusion
All these reasons make WordPress one of the best platforms to run a business website. You can achieve almost everything with this incredible CMS. I recommend using it on your business website and capitalizing on its excellent features.
Do you have any other reasons to consider WordPress for your business website not mentioned above? Kindly share them in the comment section below to help readers benefit more and find success in bogging.
Don't forget to subscribe to our newsletter for updates on our latest posts.
If you enjoyed reading this post, share this message with your friends on Facebook, Twitter, and other social media sites to help them find success in blogging.