Many people who use the internet are curious about how bloggers make money blogging. The only truth they fail to understand is that you cannot make your blog profitable immediately. However, do not allow this fact to hinder you from even moving forward.
Blogging is an enjoyable way to earn online. First, you have your space to contribute valuable information, discuss various issues, or write about anything you like.
The best way is to start blogging is to share your thoughts or information to address your audience's needs as the primary objective. Later, you can introduce the moneymaking aspect as the secondary objective.
The secondary objective can also happen once your blog achieves several followers. The following are some of the best tips to help you make money blogging.
How Can You Make Quick Money Blogging
Write Useful Content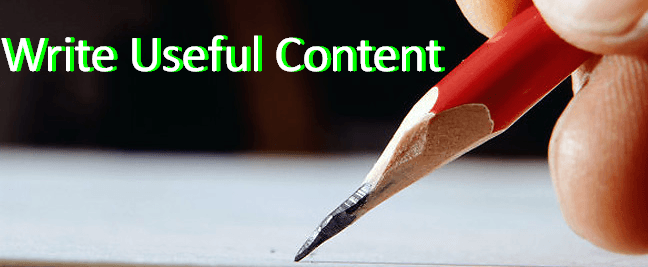 First, you need to create helpful content that impresses your audience. You cannot monetize your blog if you lack traffic from people interested in your blog content.
Additionally, you cannot obtain massive traffic if there is nothing in your blog to attract readers. Read this post to get ideas for getting massive traffic to your blog.
Check these rarely-used ways that drive traffic to your blog.
I recommend creating a blog post as often as possible at first. If you can write four to five posts each week, that is a great start. When you have more content, the chances are you are more likely to improve your blog readers.
Also, Google will index your blog pages, especially when you integrate the right keywords in your posts. Eventually, use various income streams such as affiliate links, sponsored posts, and ad networks, among others, to make money from the valuable content that attracts clicks from visitors.
Share Your Content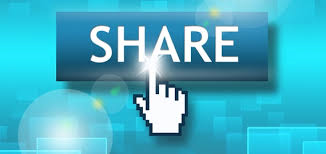 It can take some time before Google begins sending regular traffic to your blog. Therefore, you can speed up the process by spreading your message to others. For instance, you can produce a Facebook page for your blog and request your friends to "like" your posts and share them with their friends.
Ensure you become active on your Facebook page and allow your friends to know when you have written a post. Share your blog posts, and they will appear in their newsfeed.

The other way is to set up a Twitter account and integrate it with your blog posts. Follow people on Twitter, and they will also follow you back. Write tweets that consist of links to your posts so that your followers will notice and desire to read your posts.
While doing so, ensure that you also reply to the reader's comments if possible. People might not follow you if you merely share your posts, but only when you respond to their comments.

Alternatively, be generous in helping your readers with the challenges they raise in the comments. Such simple actions will boost traffic to your blog, which you can later capitalize by monetizing the blog.

Putting Ads on Your Blog
Placing Ads on your blog posts is one great way of making money blogging. Some of the best options to choose from include Google AdSense, Chitika, and InfoLinks. Set up ads strategically on top or below your posts, in the sidebar, or between the blog content.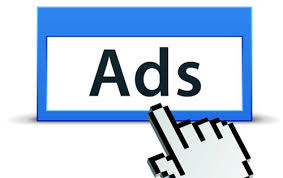 If your blog visitors get interested in the ads displayed, they might click them, and you will get paid for the clicked ads. The amount you earn depends on the number of clicked ads.
Please remember that you cannot forcefully request readers to click your ads, and neither can you click them yourself. Doing so will make the services providing the ads programs ban you from accessing them in the future.
Become an Affiliate to Make Money Blogging

The other way to make money blogging is by signing up for an affiliate account with different products and services. Each affiliate program works differently since some will pay you for leads ranging between $1 to $100 or even more if they sign up through submission and confirmation of their email address.

Others will make payments for each sale or commission depending on the amount you spend. Some good sites to sign are Commission Junction, Share a Sale, Vigilink, etc.
Suppose your applications for various programs become approved. In that case, the affiliate providers will give you coding language to display ads, text links, or banners that pay you if anyone follows them, signs, or purchases what you recommend.
You can also search for affiliate programs personally by simply visiting your preferred websites or online stores and then checking for possible affiliate programs.
To Make Money Blogging, Sell Advertising Space
You might be able to make money blogging by advertising and selling space on your site. The more traffic you get, the more appealing the site space can please potential buyers. The advantage of this method is the ability to set up whatever you desire and charge anything you think your space is worth.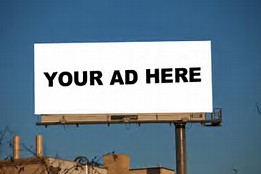 Most successful bloggers charge every month. However, you can charge them daily, weekly, or even yearly rates according to your preference. You can also charge different amounts, according to the size of the banner/button people choose.
If you are not sure about the amount you should charge, investigate blogs similar to your niche to compare their prices. Through this, you will get an impression of the selling rate of the advertising space.
Be Patient for these Points to Work to Make Money Blogging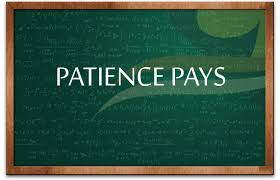 As I stated earlier in this post, making money blogging will not happen immediately after starting a blog. Usually, a blog needs some time to achieve regular readers.
That is why it's better to start posting about something you like and then impress your readers slowly before they become your regular content followers.
You will become frustrated and quit blogging quickly if you fail to write posts that you enjoy. Focus on a particular niche that you are comfortable writing about, without mixing many topics in a single blog.
These are the main mistakes that new bloggers make and fail to find success blogging. After all, even after you make money blogging, it could take a very long time before you quit your day job to concentrate exclusively on your blog.
Be patient, read other successful blogs, and follow successful influencers in your niche to understand what they are doing better. Eventually, you will get many ideas for making money blogging from them.
One of my favorite professional websites for blogging ideas is ProBlogger. The blog inspired me to start blogging, and hopefully, at a time like this next year, I will be enjoying a full-time source of income from this blog.
Do you have other ways of making money while blogging? Well, kindly comment below on how it has helped your business.
Don't forget to subscribe to our newsletter for updates on our latest posts.
Also, if you enjoyed reading this post, share this message with your friends on Facebook, Twitter, and other social media sites. Let's find success in blogging together.