Is it your first time using SEO on your website? This blog post explains the top 6 SEO tips for increasing website traffic. Do you want to increase your chances of ranking on the first pages of a search engine? These tips will help you in your journey.
Before I begin giving you the tips, it is wise to know that search engine algorithms require time and effort to convince them that your site qualifies to be on their first page.
Also, strategies used in SEO change more often, partly because Google algorithms change all the time. Therefore, whatever worked in the previous years will not be likely relevant these days.
How Professional Bloggers Use SEO to Increase Blog Traffic
In the past, bloggers focused a lot on keywords. They were concerned about where to place them correctly on their web page. The technicalities used in SEO, such as Alt tags, keyword research, meta description, URL structure, header tags, and link building, still matter.
These days, the main concern is how valuable and useful people will benefit from your content. Google has updated changes to ensure that any content appearing on its first page is more practical and appropriate to users' search intentions.
In this post, I will share SEO tips professional bloggers use for traffic and create content with the reader's search in mind. These tips will not only help you to increase blog traffic but also to learn more about writing better content for your audience.
Check this post for more ways of increasing traffic to your website.
Knowing your Audience is One of the Best SEO Tips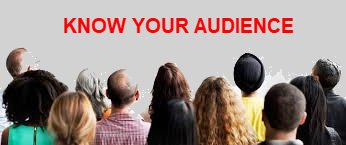 The website content you create is precisely to be read by your customers. Therefore, when you write it, consider the questions readers seek in the search engines. Then proceed by creating content that responds to those questions and needs.
To better understand your potential visitors' questions, create buyer personas focused on actual data on your current clients and market research. This process will let you know your audience and what they want. It will also improve the type of content you create to solve their queries.
Your readers will search for your content that addresses their needs, increasing website traffic.
Have a Keyword Strategy as a professional SEO tip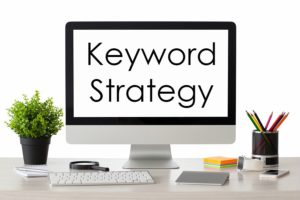 Succeeding with SEO depends much on the keywords used. For beginners, the keywords used within your blog posts inform the search engines about your content. Also, know that keywords are phrases and words readers seek when using search engines.
With the right focused keyword strategy, the search engine will connect readers to your blog. It is also one of the best SEO tips for blog traffic since you know what readers might be searching for on the internet. Also, you can write an excellent article they need with the right keywords regarding your searches.
Always have a keyword phrase in mind before you write your blog posts. Later, when you start writing, try structuring your content using the keyword.
If you need assistance choosing keywords, Google Keyword Planner is an excellent tool. The resource is still valuable for blogging since it is a free Google tool. For instance, you can use the tool to search for keyword ideas and determine how a list of keywords could perform. Also, you can produce a new keyword list by multiplying numerous lists of keywords together.
Other Ways to Use Keyword Strategy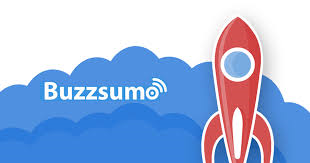 You can also utilize more SEO tips through Keyword strategy in your blog posts. For instance, use the BuzzSumo website to identify content that gets many social media shares. If you know the keywords to use, use this site to search for content with broad coverage on social media related to your chosen keywords. Usually, Buzzsumo will list the total number of shares the keyword content has on social media.
The other way is using forums such as Quora to understand the types of questions website users might ask. You will also get to know the kind of answers posted regarding those questions. You will then know the right keywords to use to write your content.
Make your Readers Understand your Content Better
When writing search-engine-optimized content, ensure the content and layout are relevant to readers. Search engines also rank posts better if you add images to your blog posts. Doing so will attract readers' attention and allow them to understand better what you are discussing.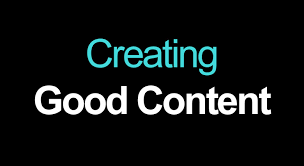 Also, you can make it even easier for search engines to rank your content better if you use descriptive alternate tags in your images. Ensure that you put a keyword in the alternative text to increase search robots' chances of finding your content and ranking it better.
The other way to improve your readers' chances of understanding your content better is by using bullets and headers. If you realize your content has long paragraphs, break it up with bullet points and headings.
Any easy-to-read or skim log posts can help persuade your readers to share your posts on social media. The chances of your blog promotion will increase, which is also a crucial factor in SEO. Ensure you use keywords in your headers and utilize them in the same context as the keyword you are ranking.
Update and re-promote your old content
You might get stuck or run out of ideas on what to include in your blog posts. In such a situation, repurpose your old content, which had excellent performance when you published it. Sometimes, old content posts only need a simple headline, layout, and image updates.
Use your old content to link to the new post and vice versa. Internal linking will make readers stick longer to your website since you are engaging them.
You can also consider re-promoting your old content on social media since you will maintain readers' numbers on your site. The next point talks more about the purpose of promoting content.
Promote your content as a great SEO tip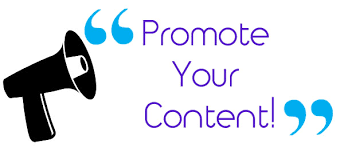 Integrating SEO, content marketing, and social media is an excellent way to help search engines index your content. For instance, since Google uses Twitter to get new content from a website, promoting your old and new Twitter posts will help Google index your post in its SERPs.
However, promoting your content doesn't apply only to Twitter. Consider using other types of social media platforms to promote your content.
For example, if you are writing on a particular topic, search for LinkedIn Groups related to that topic and promote your posts there. This process will allow more people to notice you and gain your audience's trust.
The more your content gets social shares and traffic, the more it validates and approves your content's quality. Your content will also appear to be more relevant to the search engines.
Track and report on your content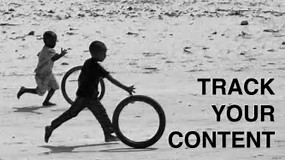 Tracking and reporting are some of the best SEO tips because you review and analyze how your content is performing. Additionally, it is the time when you can adjust your content to increase your promotion and search engine ranking. Also, you can update your content to improve its SEO, promoting traffic.
Performing your content tracking and reporting will help you realize the content that performs better or worse in social media and search engines. Perform this action more often to know which posts increase organic search traffic.
Also, you will understand the best keywords in search engines and the posts that receive more social shares.
Conclusion
I hope these SEO tips provide insight into how professional bloggers write content that Google loves to see. Currently, I am searching for ways to learn more about my audience's interests. Later, I address their needs using a comprehensive blog post to increase visitors to my blog.
If you have additional SEO tips that have worked for you, I would like to hear them. Kindly comments below to help other readers how they can have improved traffic and find success blogging.
Don't forget to subscribe to my newsletter for updates on my latest posts.
Also, have you enjoyed reading this post? Don't forget to share with your friends on Facebook, Twitter, or other social media sites to help them find success in blogging.