A professional blogger has lots of experience that makes the blogger find success blogging whether by making money or increasing blog traffic that converts to sales. In the past, blogs appeared on the Internet as personal diaries where one would publish about their daily experiences and activities. However as the fact progressed, bloggers began to concentrate on niches, giving services or helpful information to readers. Additionally, one could easily differentiate between blogs and traditional websites.
Despite such success stories from bloggers, however, earning money with a blog is not an easy task. the main reason is that it requires working harder as any other project, whether it is offline or online.
Below are ten basic requirements you so that you appear like a professional blogger even if you are just starting to blog. Keep in mind that you can also add these points in your own way. Therefore, these requirements should also function through an action strategy to advance your blogging career.
How can New Bloggers Appear Professional?
Have Adequate Time for Your Blog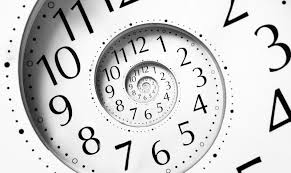 The first basic requirement for a professional blogger is time. Without adequate time, you will find it difficult to create a successful blog that produces a better monthly income.
Time is crucial not only when writing posts, but also for networking with other bloggers, keeping updated, collecting information, etc.
Some bloggers have found success generating money despite blogging only for a few hours every day. Additionally, most of the time, these bloggers already had much online knowledge before getting where they are now. If you plan to earn a full-time income from blogging, there is no point in assuming that you will not have to commit full-time to its growth. Give adequate time for your blog each day, and you will find success with it later.
Have Passion for the Topic you are Writing About
Although you understand a particular subject well, it is a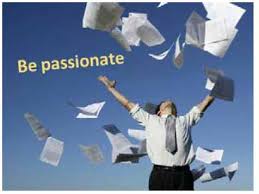 requirement for bloggers to write about it engagingly and persuasively. In simpler words, if you expect to earn money through blogging, it is better to write some great interesting topics that people love.
Once you get a huge following and trust with readers, you can start monetizing it or offering services to your readers. People can realize whether you love what you write or not. When they realize you do, they will more likely become your loyal readers and future clients for your services.
Expertise on a Topic You Choose
Apart from having adequate time with a blog, you will also require ideas to put in your blog. Also, you must become an expert in your chosen topic, or else the blog will not be credible. My only suggestion is to have a minimum background in your field of expertise (niche) and get updates on the modern developments in that field.
A professional Blogger has Excellent Writing Skills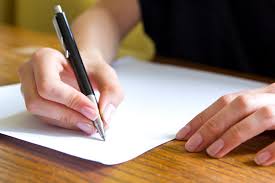 Can you write better without having grammatical mistakes on your post? Are you capable of communicating thoughts and ideas using words? These are some of the questions you need to answer if plan to earn money blogging. Some bloggers might not have outstanding writing skills, but succeed if the post is persuasive.
Do not get worried if you lack writing skills, but your skills will probably get better naturally along the way as you write more often. You can plan to invest in a grammar checker such as Grammarly to improve your writing skills as you learn from mistakes.
You Need to Have Some Blogging Knowledge
Apart from the technical understanding of keeping your blog up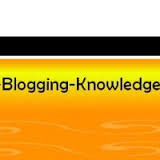 and running, another essential requirement to appear as a professional blogger is to know how the blogosphere is organized. Additionally, you should be aware of how you could control certain features to enhance the prominence of your blogs.
You will possibly have to learn how to use ping services, trackbacks, social bookmarking sites, blog carnivals, and so forth. Secondly, you also need to have some basic knowledge concerning search engine optimization (SEO) and how to do it. Some successful blogs get as much as 50 percent of their inbound traffic from search engines. Therefore, ensure you use proper optimization of your blog right from the start.
I will be writing a lot about the blogging knowledge I have learned from professional bloggers that made them find success blogging. Ensure you subscribe to receive my latest posts in your email as I publish new posts.
To be a Professional Blogger, you should at least have some Technical Web Knowledge
Whether you like it or not, many blogs have their basis on content management software (CMS), which in turn is supported by large databases, found on web servers. Hosted blogging solutions such as Blogger or WordPress most likely remove the requirement for such technical know-how.
However, these platforms lack advanced features to implement, so you cannot customize them. Nevertheless, consider using such platforms when you start blogging. Later, when you plan to create a professional blog, you will have to upgrade by buying your domain name and running it on some paid hosting service. This

process means that you will require a basic knowledge of DNS servers, PHP, MySQL ( the database used mainly for backup and server transfer issues), plugins, scripts, themes, and so forth.
However, believe me, these are not difficult things to do.  This is because you can get all your ideas and knowledge on how to use them online. For instance, there are many videos on YouTube, which have 1 to 3 hours of easy courses on how to set up your platform and start or continue blogging.
Also, I will create a page on this blog to show you how to start your blog career from buying a domain and hosting to how you can make money from it. Subscribe to receive my latest post or updates for all these free posts from me.
Web Design Skills is Essential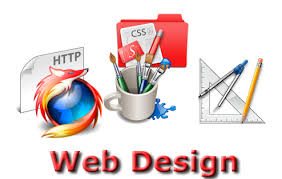 Another basic requirement to become a professional blogger is to know that design plays a very significant part in the credibility of productive blogs. Content is certainly king. But an attractive design will ensure your readers remember your blog, so make it noticeable from the crowd.
People eager to invest money in their blog right from the beginning could outsource web design. However, that does not happen with most bloggers. Ensure that you familiarize yourself with some HTML, CSS, and accessibility of the website. Though, I can also guarantee you that choosing a good blogging platform such as WordPress will make everything easy for your blogging journey.
Have Business/Marketing Knowledge
If you desire your blog to generate a full-time income, you will require treating it as a business entity. Every profitable project, be it individually or professionally, has a basis of carefully crafted plans. Ensure you have action plans and goals for your blog. Doing so will help you to concentrate your time and energy on significant activities.
Also, you also require a basic knowledge of marketing and using certain methods to promote your blog around the Internet. One commonly used way by any professional blogger is through the use of social media platforms.
To appear as a Professional Blogger Requires Innovative and Creative Ideas
Do you have the ability to think out of the box? Do you possess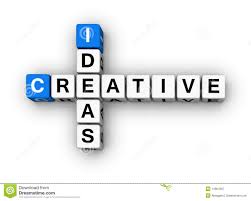 creative concepts that other people might find stimulating? Many professional bloggers were also initiators on their niche. The actual value is not formed by performing things better, but preferably by doing things differently. Innovative and creative ideas will help in writing quality posts, discovering new ways of promoting your blog and discovering new monetization opportunities.
Create a Network of Contacts
There is a saying that states, "It is not about what you know, but who you know." When you create a network of online contacts, it can make a difference between a small blog that attracts many visitors and a money-making website. Contacts involve bloggers in your niche, web designers/developers, advertisers, and so forth. Remember that one of the best secrets to success is to follow win-win conditions.
Do you have additional basic requirements that can make a new blogger appear like a professional blogger? Kindly comment below and help others find success blogging too.
Don't forget to subscribe to my newsletter to receive updates on my latest posts.
Also, have you enjoyed reading this post? Don't forget to spread this message to your friends on Facebook and Twitter or other social media sites to help them find success blogging.