Every B2B business desires to build and maintain excellent customer relationships and run efficiently. But it is difficult to achieve such success if your business runs using manual methods.
Have you ever wondered why your customers are unhappy or leave your business? Do you encounter poor team collaboration or challenges in evaluating your business's revenues and leads?
Whatever challenges you face, your primary goal is to maintain happy clients and enjoy efficient business operations. One great solution is to invest in the best customer relationship management (CRM) tool.
You can use the best CRM tool to streamline every aspect of your business operations. An excellent CRM tool can track your clients' relations, increase your business efficiency, and boosts sales.
However, it isn't easy to choose from the best CRM solution with so many competitors' tools available online. This post covers significant factors required to make the right decision when choosing the best CRM tools.
What are the 3 Best CRM Tools for B2B Businesses
Pipedrive – Best for Sales Businesses

Pipedrive is a sales-driven and highly-rated CRM solution. The company support over 95,000 sales team worldwide with over $24 billion in deals, all for good reasons.
One reason involves its communication tracking feature needed for real-time scheduling. Another notable feature includes visual sales pipelines for easy organization in your business. You can also use Pipedrive with your mobile to integrate with other sales apps to boost sales.
Additionally, Pipedrive features an easy user interface to manage effective leads and sales. The friendly interface helps you track lead sources, and activity reports and customize clients' information. It can also track custom reports and estimate recurring returns.
The company offers four paid plans, depending on your budget and advanced features. These plans vary between $12.50 to $99 monthly fees per user, with free trial options.
Zoho CRM – Best CRM For Small Businesses

Zoho CRM is one of the most popular tools suitable for small businesses. It ranked the best CRM tool in 2020. With over 250,000 global business networks in 180 countries, you can use it to connect and engage many customers.
This tool can save your business more time by providing excellent automation and real-time insights. Also, you can use it to convert more leads and create lasting customer relationships. Its advanced features can also make your business grow fast.
Its key feature includes sales process management powered by an AI sales assistant. This feature identifies anomalies and assists sales teams and agents in deciding based on customer profiles.
A few benefits that make Zoho the best tool include:
High level of automation

Highly scalable and customizable

Sales enablement feature to help you retrieve sales scripts and create price quotes

Support provision for over 100 third-party integrations
Zoho offers three pricing plans ranging from $12 to $35 per user per month. They also have a 15-day free trial period, including a free plan for up to 3 users.
HubSpot CRM – Best Free Tool with Marketing Tools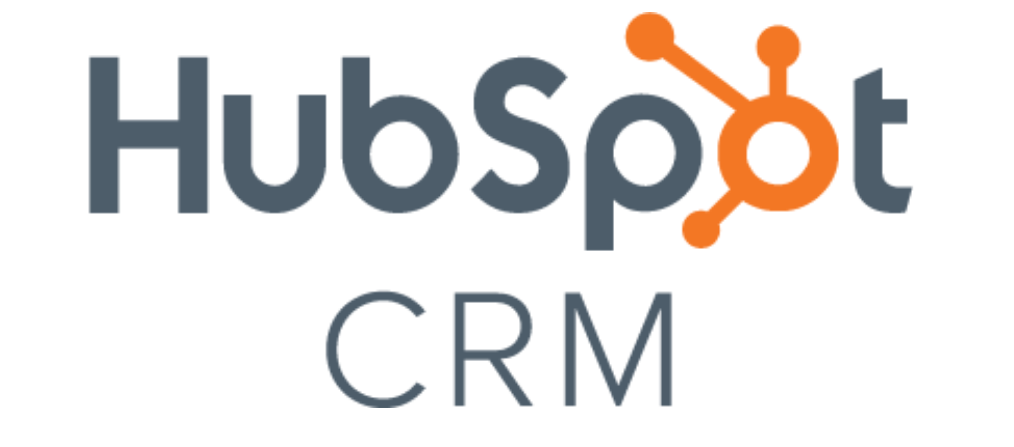 If you want to know the importance of using the best CRM tool and how it works as a starter for free, consider HubSpot CRM. Besides the CRM tools, HubSpot has additional marketing suites, meaning you benefit more from its free perk.
However, as your business grows, you can upgrade it to receive fully featured marketing and CRM tools for advanced benefits. A few of HubSpot's key features include:
Email and lead nurturing supported with analytics reports

Support for over 300 third-party integrations. This feature adds more functionalities and reduces the costs required for extra third-party tools

Live chatbots to help support customers with fast responses to their queries
Overall, HubSpot has many excellent features to save you more time and grow leads in your business.
The pricing plans are available in three packages ranging from $40 to $3,200 per month besides the free plan. The premium plans depend on advanced features like email list segmentation, chatbots, and reporting dashboards.
Conclusion of the Best CRM Software
For your B2B business to enjoy exquisite customer relationships, then invest in the best CRM tool. The right tools provide essential features to help you appreciate better customer relations. They also enhance your business operations, leading to increased revenues.
After all, your customers are the key reasons that make your business achieve increased sales and success.
Invest in the best CRM, and you will keep more clients, close more deals, and increase target prospects. So, choose one of the above CRM tools for better customer relations and business success. Eventually, you will realize an increased customer acquisition as you enjoy streamlined operations.
What is your favorite CRM tool? Kindly leave a comment below to provide more tips to our readers.
Don't forget to subscribe to our newsletter for updates on our latest posts.
Also, if you enjoyed reading this post, share this message with your friends on Facebook, Twitter, and other social media sites. Let's find success in blogging together.