Many business owners ask whether blogging on your website helps run an efficient business. They often ask this question simply because they don't have the skills and time to create regular, high-quality content. Also, even if they did, they usually lack knowledge on how to brand their business successfully.
I have a friend running a successful business after enlightening him about blogging and content marketing for his website. His company significantly increased leads, search visibility, and sales after hard work using my strategies.
Blogging rewards better if you invest considerably in a content marketing plan using a company blog. The process involves putting a blog page on your website to publish posts related to your business niche.
Well, do you want to know how to succeed in blogging for your business? Read on to see the top 10 reasons for blogging on your website.
Why Blogging on Your Website is Essential to Your Business
Website Blogging Increases Search Engine Traffic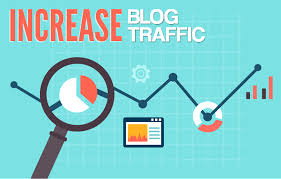 Often, I consider blogging a fishing activity for search engine rankings. The more fishhooks I drop in the water, the more chances I catch a fish.
Similarly, when you add more content to your website, you increase the chances of indexing domain pages in search engines.
Please read my previous post on how to increase traffic to your website for more information.
Many business websites use traditional marketing methods, such as services, business information, and contacts. However, they never capitalize on blogging on their sites, which is a better strategy for marketing and attracting more visitors.
So, investing in excellent website blogging improves website traffic and organic search visibility from the number of views the site receives from visitors.
Blogging Allows You to Gain Favor from Search Engines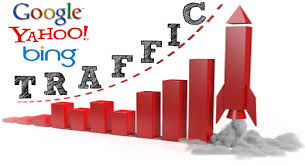 Do you want your website to appear on the first page in search engines? Search engines such as Google appreciate a website that updates new content regularly and rewards them with better visibility.
New and timely content related to fresh news or recent updates will more likely get new visitors for trending searches.
Additionally, adding new blog posts to your website and then linking them to your previous posts using internal links is an excellent way of keeping your readers engaged with your site. This process creates more paths for search engine crawlers to detect additional pages and boost your site's PageRank, which is crucial for SEO and site indexing.
A Blog Builds Authority in Your Industry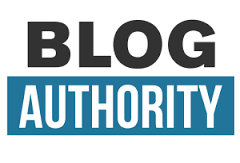 Blogging on your website is one of the best methods of establishing your brand as an authority in your field. One reason is that it provides a platform for sharing vital business-related information and insights.
When you develop authority in your niche, it creates familiarity and trust in your clients. Also, this approach helps your prospects recognize your business as a great brand and influencer that can add value to their business. So, they will consult you for advice or even do business with you.
Blogging Improves Conversion Rates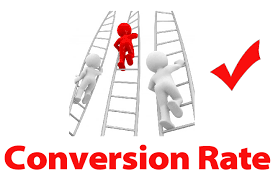 Contributing blog posts regularly shows your business is in good shape, updated, and well-maintained. If you can't update your blog regularly, your site's online visibility reduces.
But fortunately, there is still some hope if you can't sustain your website. You can still hire a professional blogger like me to contribute and update your website with regular posts.
Also, contributing high-quality posts on your site helps create brand loyalty and increase your conversion rates. Besides, statistics indicate that the overall return on investment (ROI) is more likely to improve for companies that contribute blog posts more often.
Blogging on Your Website Humanizes Your Brand
An excellently developed website content such as a homepage or an about page can't be good enough unless you have a blog post to highlight your business model. However, with consistent blogging, you provide your business with concerns and solutions that interest your prospect.
Blogging also shares your brand passion with your prospects. With blog posts on your website, you will have a unique opportunity to communicate your voice and personality. Also, you strengthen business trust, and visitors will appreciate your brand expressed better with helpful blog posts.
Blogging on Your Website Helps Generate Inbound Links
One of the three ingredients of better SEO practices is to create high-quality inbound links to your website. However, you can face difficulties attracting authoritative links to your company website without blogging.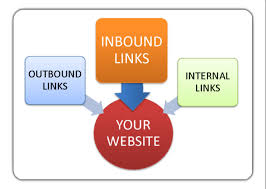 Adding new posts that serve as resources for other bloggers and media will naturally accumulate inbound links. The main reason is that other contributors, authors, bloggers, and journalists cite and reference that post in their articles or blog posts.
These links are crucial for SEO and can also produce significant referral traffic to your website.
Blogging on Your Website Increases Leads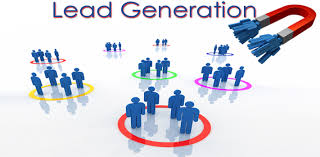 Research indicates that a website with lots of pages gets more leads than one without. For instance, businesses with 501 to 1000 pages of content get six times more leads than those with fewer than 100 pages.
In basic terms, the more you continue to blog, the more leads you generate. More content creates more form submissions, quote requests, email opt-ins, and ultimately, more sales. Hire me today, and I will help your business have an excellent content strategy with regular updates to increase leads.
A Blog Helps You Rank for Long-tail Search Queries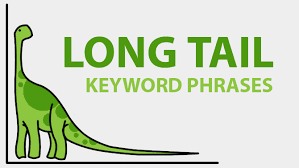 A website that does not provide blog posts will find it challenging to rank better for long-tail search queries. A standard business site can successfully rank for business-specific keywords more often.
However, it's challenging to rank a site for particular keyword phrases. Consistent blogging on your website is the best ranking method for long-tail queries. The more posts you contribute, the higher the ranking chances, including higher-converting keyword phrases.
A Website Blog Page Supports Your Social Media Initiatives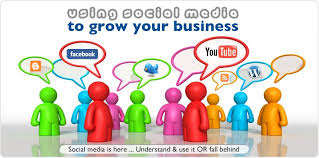 It is difficult to sustain an active social media presence when you lack access to original, high-quality content. However, it is great to share other peoples' posts on social media, but you would also desire to direct those leads to your website at some point.
When you share your blog posts on social media, your business website will have increased traffic. It isn't easy to achieve this action without highly relevant, current information coming from blog posts. To perform social media sharing, create a blog post, then use social media plugins to share it with your followers.
Overall, blog posts provide a platform to interact with people through social media networks, attracting more people to your business.
Blogging Facilitates Valuable Discussion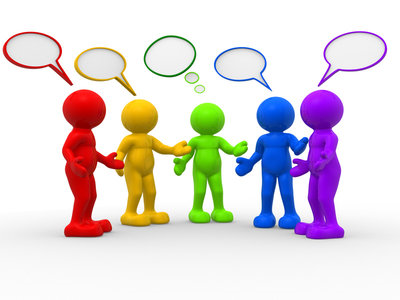 Blogging offers businesses the opportunity to associate with clients and prospects through a mutual conversation. It shows visitors you are open to feedback, comments, and criticisms.
From a business outlook, learning what is in customers' minds is a golden marketing venture. More importantly, you can discuss by asking further questions to gain a new awareness of your client's needs. Also, you can organize your content and marketing plans or requirements according to what you have learned.
Conclusion
Blogging on your website is one of the best methods to distinguish you from your competitors. When you provide unique insights and opinions to your clients, you naturally grow your customer trust, search traffic, and profitable sales.
Overall, blogging puts small businesses at the same level as big brands, giving them an exceptional opportunity to compete with reputable companies marketing themselves with big budgets.
If you want me to blog on your website to ensure you keep updated with these tips, kindly contact me, and I will be happy to discuss your business needs. Also, I will advise you on how to introduce blog posts to your website that generate leads and sales.
What would you add to this list? In your opinion, what are your top valuable tips for blogging on your website? Kindly feel free to leave a comment below.
Don't forget to subscribe to our newsletter for updates on our latest posts.
Also, if you enjoyed reading this post, share this message with your friends on Facebook, Twitter, and other social media sites. Let's find success in blogging together.