If you are an entrepreneur searching for building links for a profitable business that leads to success, you need to understand content marketing and its concepts first.
Content marketing is a technique of producing and distributing relevant, helpful, and consistent content to attract and retain a specific audience to boost profits in a business. If your business has quality links, it means your website is popular and trustworthy to the audience.
For a business that is already implementing SEO campaigns, the best approach to building quality links is using content marketing, which involves different factors.
Content marketing can be difficult for any business that lacks enough consistent posts to engage its audience. Fortunately, you can approach it differently for your business and still bring success by using link acquisition.
How to use Content Marketing to Build Links
Below are nine ways of using content marketing to build links and strategies to improve your business as you build authority on your website.
Content Marketing Through Case Studies
Does your business achieve significant profits? Why not tell the world about its success through your website and build links to improve its authority and positive Return on Investment?
People love to hear and learn how their competitors perform their business. Besides, there are lots of lessons to teach them using a case study.
If you share your case study within your networks and across social media, you create insightful and useful processes. You will also not struggle to utilize this strategy to earn links from industry publications.
Once you publish an insightful, data-driven, and comprehensive case study, forward it to different publication editors. Focus mainly on those who are always looking for experts to share their guidance and advice.
More often, your case studies will grab the publication editors' attention. They will display and mention your business on their high-authority sites, and eventually build quality links to your business.
Content Marketing Using In-Depth Guides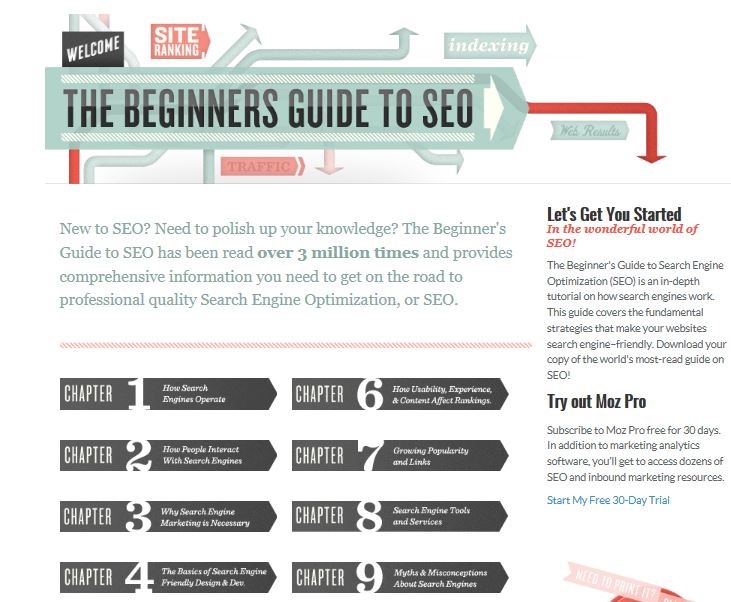 Many websites often link back to the sources related to their statistical data and facts. When you reference a particular topic or authoritative outlook on a topic, publishers usually link to information strengthening their position. This is why in-depth publishing guides on specific topics are also excellent strategies for producing linkable content.
When you create an in-depth guide that elaborates more about a specific topic, you generate resources appreciated by the audience. Publishers will also link and reference your guide.
An excellent online example of a successful in-depth guide is when SEO MOZ used it to give readers valuable content and build links back to their website. They achieved the process after publishing The Beginner's Guide to SEO post.
The 10-chapter long guide had extremely comprehensive information regarding SEO, from the beginning to the end. Since it is the most detailed guide about this topic, it typically turned into the most searched resource for SEO tips and guidance. The result produced more than 2,500 links, as stated by data from Open Site Explorer.
Guest Blogging for Content Marketing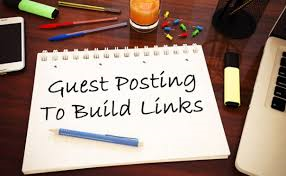 Writing guest posts for high-quality websites or blogs is another excellent way of distributing your content and get quality backlinks.
Guest posting can develop a better relationship with these websites and their influencers. It can also allow you to put a backlink to your posts or research articles that verify the facts or information you offer in your post.
Additionally, guest blogging can build links to your website by increasing its search ranking position. If used correctly with appropriate links and relevant content, you can get more traffic and develop a stronger business network.
There are two methods of getting blogging opportunities. First, you can check where your competitors are blogging. For instance, search for 'guest post' in Blog Metrics, and then follow the given blogs and their writers on social media networks. Likewise, you should develop a relationship with them and then aim for what you need.
Follow their submission guidelines, introduce yourself nicely, and present samples of your previous work.  Once you get a close association with them and manage to convince them why you are the perfect guest blogger, you will already win their attention.
One significant aspect ­of a successful guest blogging to work as a link-building plan is to focus on adding value to other sites.
If you prioritize guest posting to add value to a high-authority publication and its audience, you will advance and become an expert guest blogger. You will build your business brand, receive relevant and targeted clicks through traffic, and eventually build links to your business site.
Influence the Influencers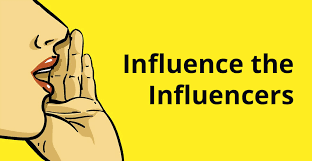 If you think that you have published an excellent website post for content marketing, and expect miraculous clicks from those posts, know that you are still missing the best track. You will even not have any significant progress in attracting a broad audience to your business.
Therefore, to reach a wider audience, you have to influence the influencers who are established companies or ordinary people who are more credible.
First, think of your target audience and then perform research to determine an influential person or business in your area of expertise. For instance, you can use the Social Mention tool to research and analyze social media in real-time or just follow them on social media networks. Check their public profiles, like them and their posts, and then initiate a direct conversation.
Later, introduce yourself by writing a personalized email and request for their help. You can also include a link to your business website in the body of the email. Bear in mind that it may take some time before building a relationship with influencers. This process will lead to quality links and success for your business.
The Power of Interview for Content Marketing

If you desire to expand your business network, conducting interviews is an excellent option. You only need to reach experts relevant to the industry you can talk to, and they will give you more information about their success.
The benefits include securing strong backlinks from the expert's network, reaching a wider audience, and getting up-to-date unique content that you can post on your site.
Make Partnerships
Never be afraid of approaching other productive businesses. Forming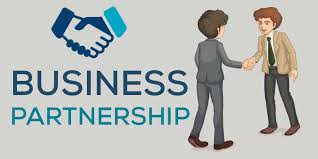 a Partnership with them is a useful way of exchanging links. You can even go a step further away from your niche and form a partnership with other bloggers or businesses. Later, publish guides, infographics, or some other relevant quality content that you can exchange and benefit from each other.
Expert Roundup

Experts are one of the most essential resources required from a content marketing perspective. At least a single expert works in every business, with many businesses having several experts to get knowledge.
If you gather influential experts in one place to share their expertise and knowledge, you will immediately multiply your network with their followers who desire to learn extra information. If you lack any other means, you can send them relevant and fresh email questions to solve your follower's/readers' problems. Afterward, share your information on all social media networks and notice how your network grows as you build links to your business.
Manage Your Community
If you need a response from your target audience to verify if you have valuable efforts, you can use community management to build a healthy relationship. Know what they need, respond to their needs, and keep in touch with them.
This process should include opening social media accounts, writing blog posts, writing polls, sending an email, and having random questions and games to get feedback and find out if your strategies work. Ensure to answer comments and emails regularly, and making sure your answers are personal, so that your audience realizes how devoted you are.
Broken Link Building
This method is another unknown but excellent method of building links. Mostly, it involves researching and discovering dead links on quality websites.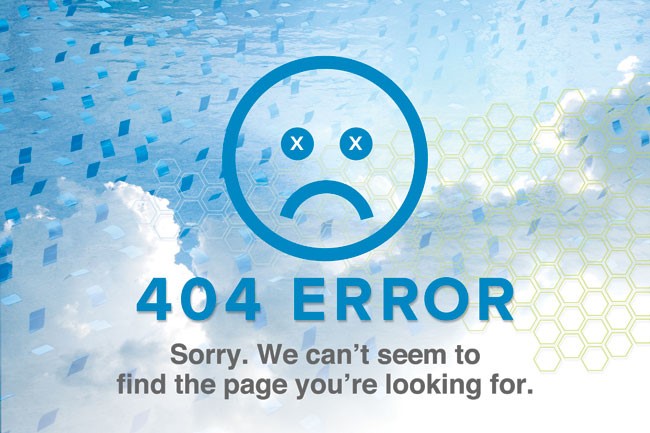 One easy way of getting dead links is using the Domain Hunter Plus or Broken Link Checker. Once you find them, contact their webmaster and provide a solution through your content marketing services. For instance, you can produce quality content relevant to your niche to replace the broken link and link back to your business website. The webmaster will usually allow you to do so since you are helping them to solve a problem on their site.
Conclusion
Creating valuable and unique content is crucial to obtaining high-quality backlinks as well as improving your SEO. The best way to build the links you want on your website is by creating linkable content that creates value for your target audiences. Some of the most valuable and the most accessible content are those that answer questions or help to solve problems.
When you have these ideas and share plans on building useful links, you will begin to see improved rankings and more traffic eventually that converts to sales for your business.
In the end, content marketing remains one of the most useful ways to build links that work in hand to support your SEO campaign and increase profits in a business. Remember always to add value at all times through content marketing, regardless of the strategies you use.
What other ways do you know for building links using content marketing? Kindly share them in the comment section below to help readers benefit more and find future success as they blog.
Don't forget to subscribe to my newsletter to receive updates on my latest posts.
Also, if you have enjoyed reading this post, spread this message to your friends on Facebook and Twitter or other social media sites to help them find success blogging.