Are you ready to find success in blogging with a new website? It is overwhelming to figure out where to begin and what steps to take to ensure your blog succeeds.
To help you get started, we've compiled the ultimate checklist to start a blog and find success in blogging.
This comprehensive guide will help you map your journey from start to finish, making the process easier and less daunting.
So, let's see how you can make your blog a success.
The Ultimate Checklist on How to Find Success in Blogging?
Finding success in blogging has several meanings to different people. For some, it's all about making money from their blog. To others, it's about building a community and engaging with their readers.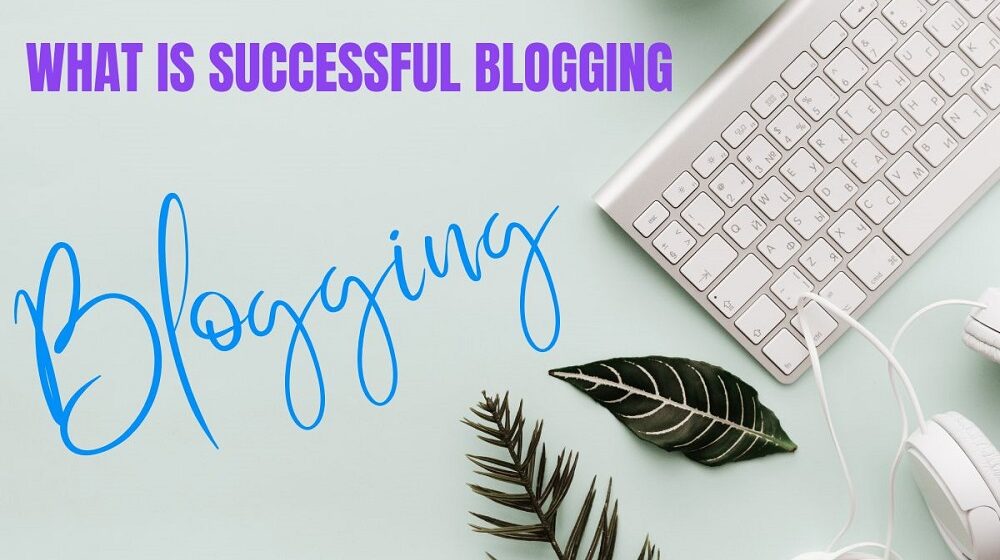 No matter your definition of success in blogging, one factor in becoming a successful blogger is staying true to your goals and being consistent in your efforts.
One crucial factor to remember is blogging success doesn't happen overnight. Most successful bloggers take lots of their time and effort crafting their blogs.
After all, the process requires dedication, hard work, and a willingness to learn and grow. Besides, the rewards can be significant if you're willing to work hard.
Also, successful bloggers build a loyal following and establish themselves as authorities in their niches.
They can create high-quality content that resonates with their readers. In addition, they have excellent skills in promoting their blog and engaging with their audience.
Also, they understand the importance of metrics and analytics. For instance, they use relevant tools to measure their success and make data-driven decisions.
In short, to find success in blogging, create a blog that provides value to your readers and resonates with your target audience.
Moreover, it's about building a community, establishing yourself as an expert, and using your platform to bring a positive impact to your readers.
Eventually, your readers will become your customers, and your blog or website business will convert and become profitable. If you can do these things, you're well on your way to finding success in blogging. Read on to learn how to start blogging for success

Choose Your Niche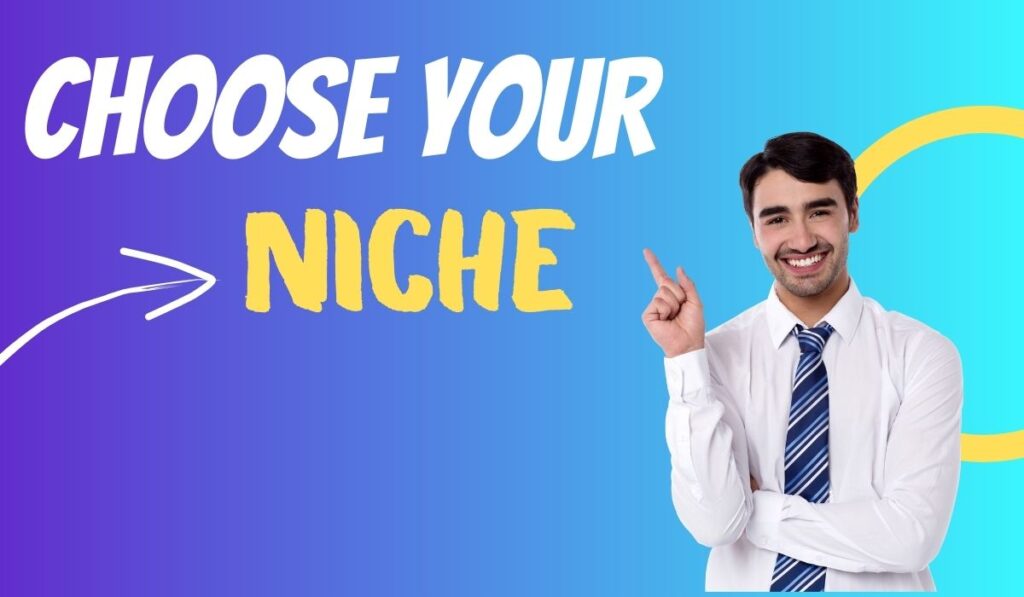 Choosing the right niche is one of the most crucial steps for blogging success. Your niche is the area of expertise or something you're passionate about and interested in doing.
Therefore, when choosing your niche, consider what topics you enjoy reading and writing about. So identifying a specific area to offer a unique perspective that's not over-saturated is crucial.
If you struggle to develop ideas for your niche, consider your hobbies, interests, and experiences. Do you have expertise in a particular field? Is there something you know much about that others would be interested in?
After choosing your niche, stick with its topic and create consistent content. With time, you will find success in blogging.
Also, don't be tempted to jump from topic to topic or change your niche frequently. Doing so will only confuse your readers and make it difficult for you to build a loyal following.
Overall, choosing the right topics is the foundation of your blog. Take the time to choose something you're passionate about and can commit to long-term. With a clear niche, you'll create content that resonates with your audience and later find success in blogging.
Research your Competition to Find Success in Blogging

After choosing your niche, research your competitors to find out what's working for them and what makes them find success in blogging.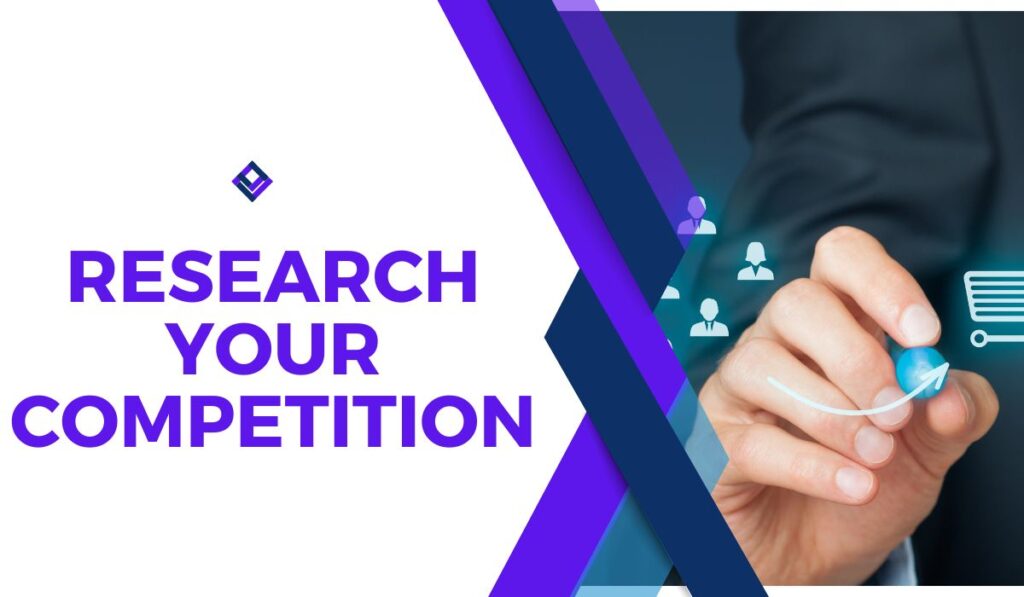 At least, you will know the interests of your target audience and how you can differentiate yourself from the competition. Here are some steps to take when researching your competition.
1. Identify your Competitors
First, search for blogs like yours regarding content and target audience. List the top 5-10 blogs on the first page of search engine results.
2. Analyze their Content
Explore their published content, posting frequency, and writing quality. Check the content layout, images, and overall structure of their website.
Also, analyze the keywords that drive traffic to their website. When you analyze a website, you will know what impresses an audience and outshines competitors.
3. Check their Engagement
Check how they engage readers by replying to their comments and social media sharing. You will understand how well their content is resonating with their audience.
4. Look at their Social Media Presence
Check their social media profiles to determine the number of followers, the type of posted content, and social interaction.
5. Find their Strengths and Weaknesses
Analyze what makes their blogging business stand out and areas they need improving. Doing so will help you idealize what to focus on and help you find success in blogging.
In summary, by researching your competition, you will gain valuable insights to help you improve your business website, outrank them, and enjoy success.
Set Up Your Blog
Once you have identified your niche and researched your competition, it's time to set up your blog.
Setting up your blog is the most overwhelming process. For instance, knowing where to start and what to do can be challenging if you have never developed a website.

Below are the steps required to set up your blog as a beginner to find success in blogging.
1) Pick your Blogging Platform
Before you find success in blogging, choose a platform to host your content first. Plenty of options exist, including popular ones like WordPress, Blogger, and Wix, to name just a few.
Each platform has its pros and cons. However, if you want a flexible platform with many customization options, including monetizing your blog, WordPress is the best option.
2) Choose your Domain Name
Selecting a domain name related to your niche is crucial to successful blogging. Many online visitors use your web address to find your blog. So, a domain name should reflect and relate to your blog's brand or niche. Below are some tips to help you choose a domain name:
Your domain name should be simple, easy to remember, and spell. Short domain names are more memorable and less likely to be misspelled.
Choose a domain name that reflects your blog content. It should be related to your blog's niche or the topics you plan to cover.
Consider applicable keywords
Using relevant keywords in your domain name can improve search engine optimization (SEO). This action improves your blog's visibility and higher rankings in search results.
Once you have a few domain name ideas, check if they are available using a domain name registrar. If the domain name is unavailable or taken, try a different extension or tweak the name slightly.
During your search, you may find some domains available but sold at higher prices for resale. However, buying such domains as a new blogger is not a wise option because they are overrated.
Consider your long-term goals for your blog. Will your domain name still be relevant in a few years? Will it limit your ability to expand your content in the future?
Remember that your domain name will be a big part of your blog's brand, so take your time and choose wisely. A good domain name can establish your blog as a trusted source of information and build your audience with time.
3) Select your Web Host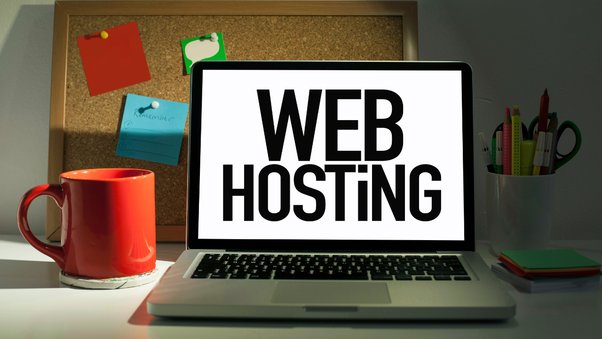 After choosing a domain name, the next step is to select a web host. Your web host is where your blog lives on the internet. It's important to choose a web host that is reliable, affordable, and provides excellent customer support.
This website uses Namecheap because I found it has reasonable prices. Some web hosting providers are cheap when registering as a new blogger but have hidden renewal fees. However, the Namecheap renewal fee is quite affordable compared to others.
Click here to register your web host with Namecheap.
Besides, when selecting a web host, there are several factors to consider:
A reliable web host provider should have an outstanding track record for uptime. As a result, it means your blog will always be up and running.
A fast-loading blog time is important for the best user experience and search engine optimization (SEO).
A web host should provide reliable, 24/7 customer help if you experience any issues.
While you don't want to go for the cheapest option, you also don't want to overspend. Look for a web host that provides good value for money.
Other popular web hosting providers to develop client websites include Bluehost, SiteGround, and HostGator. These providers offer a range of plans and pricing options, so choosing one that meets your specific needs is important.
Once you've selected your web host, connect your domain name to your hosting account.
To simplify your hosting and domain purchasing and linking processes, buy both the domain and hosting from one provider. You may qualify for a free domain if you purchase it with the same hosting provider.
I recommend Bluehost, Hostinger, Namecheap, and HostGator. They are the most popular hosting and domain providers with affordable prices. Also, they have the best customer support to address your purchasing and installation needs.
With your domain name and web host set up, you're one step closer to launching your blog. The next step is to install WordPress, which we'll cover in the next section.
4) WordPress Installation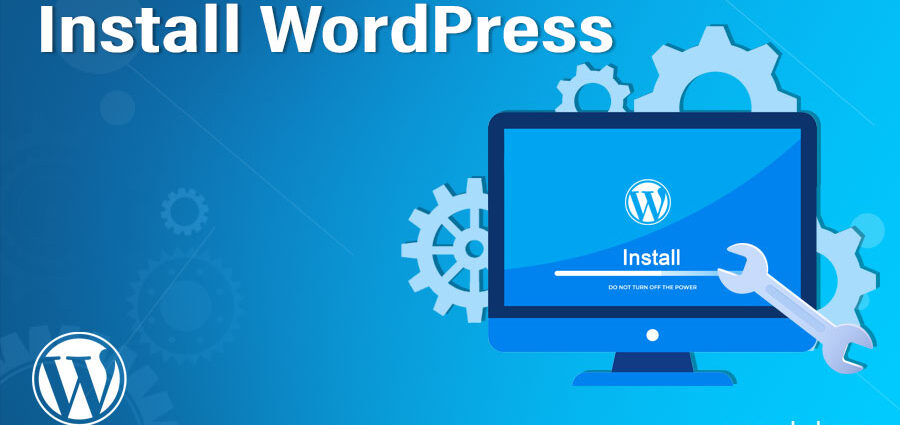 After selecting your web host and domain name, the next step is installing WordPress.
WordPress is a popular content management system that simplifies blogging and website development.
It powers over 40% of online websites online. So, you can be sure to find all the resources and tips using WordPress.
This post covers the top 20 reasons to use WordPress in your business website.
Most Popular hosting providers will provide an easy way to install WordPress once you purchase their plans. In addition, their customer services are available 24/7 to offer free help if you get stuck.
Besides, the basic steps of WordPress installation include:
Log in to your web host's control panel and find the "Install WordPress" button. Click on it and follow the prompts. You'll need to choose a username and password for your WordPress login. Next, select the domain name and link it to your WordPress.
After installing WordPress, log in to your dashboard. The dashboard is where you'll create your posts and pages and manage your blog. Also, you may need to bookmark the link to save time retyping the URL each time you want to contribute posts.
Check the top 10 reasons WordPress is the best blogging platform  
Besides, if you're not familiar with WordPress, don't worry. So many WordPress users, tutorials, and guides are available online for quick learning. Plus, reliable web hosts offer support for WordPress users.
5) Customize your Blog's Design
After setting up your blog, it's time to customize its design to make it more attractive and unique. Your blog's design plays a crucial role for users by offering easy navigation, which is essential to find success in blogging.
Here are a few factors to consider when customizing your blog's design:
Choose a theme that matches your blog's niche
Your blog's theme should align with your niche to attract the right audience. For example, if your blog is about fitness, you can choose a theme with fitness-related colors, images, and fonts.
WordPress has thousands of free themes you can select according to your preferred niche.
The images you use on your blog should be high-quality and relevant to your content. Low-quality images can turn off your readers, and they may leave your blog without reading your content.
The fonts you choose for your blog should be easy to read and not too fancy. A font that is too fancy can make it difficult for your readers to read your content, which can decrease the time they spend on your blog.
Customize your header and footer
Your blog's header and footer are essential design elements. Customize them to include your logo, tagline, and social media icons. These elements can help your readers to connect with you on social media and remember your brand.
6) Install Essential Plugins
After customizing your blog design, ensure it's functioning properly using plugins. These tools are pre-made software packages that add specific functionality to your website.
There are thousands of different plugins available, and choosing the right ones can make all the difference in the success of your blog.
Below are a few essential plugins you should install.
This plugin helps optimize your blog for search engines. As a result, it is easier for people to find you when they search for relevant keyword topics.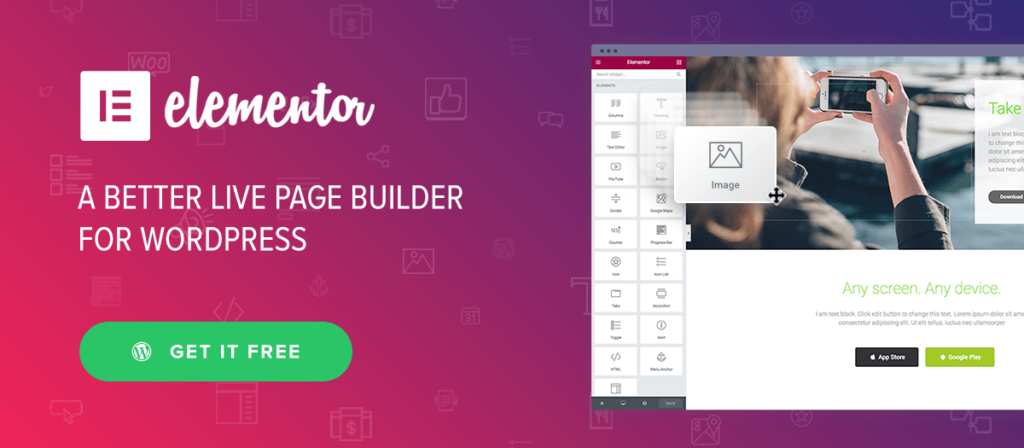 According to statistics, WordPress's most popular website builder is undoubtedly the Elementor plugin. I have experimented with many website builders, but the best in my experience is the Elementor site builder.
This powerful plugin offers an intuitive, drag-and-drop interface. Its robust features allow users of all skill sets to design and build stunning websites faster and more easily.
Also, it has a vast library of pre-built templates, widgets, and blocks, giving you everything you need to create a new blog in no time.
Furthermore, it easily integrates with the WordPress platform, allowing you to add functionalities with many plugins and add-ons.
Click here to install the Elementor on your WordPress website today.
This plugin offers a range of features to help manage and promote your blog. Also, Jetpack has stats tracking, security features, and social media integration.
With this plugin, you can create and manage contact forms and make it easier for readers to contact you.
This plugin protects your blog from spam comments, saving you time and frustration removing them.
This plugin adds a layer of security to your blog, protecting it from hacking attempts and malware.
Remember, while these plugins are all useful, installing too many similar plugins can slow down your site's performance. Therefore, choose only the required plugins to develop your website and uninstall redundant ones. Also, avoid installing multiple plugins with similar functionalities.
Remember, while these plugins are all useful, installing too many similar plugins can slow down your site's performance. Therefore, choose plugins essential to your blog's success. Also, avoid installing multiple plugins with similar functionalities.
Final Words on Setting Up Your Blog
Starting a blog can be an exciting and rewarding journey. Following the steps outlined in this article, you can quickly set up your blog and begin sharing your voice with the world.
Remember to choose a platform and domain name that best represents your brand. Also, select a web host that offers reliable and affordable hosting options.
With creativity and hard work, you can create a successful blog that connects with your audience and inspires others. Good luck on your blogging journey!
Do you want to receive detailed posts on how to find success in blogging? Subscribe to our newsletter and be the first to receive the latest post in your inbox.
Write Compelling Content to Find Success in Blogging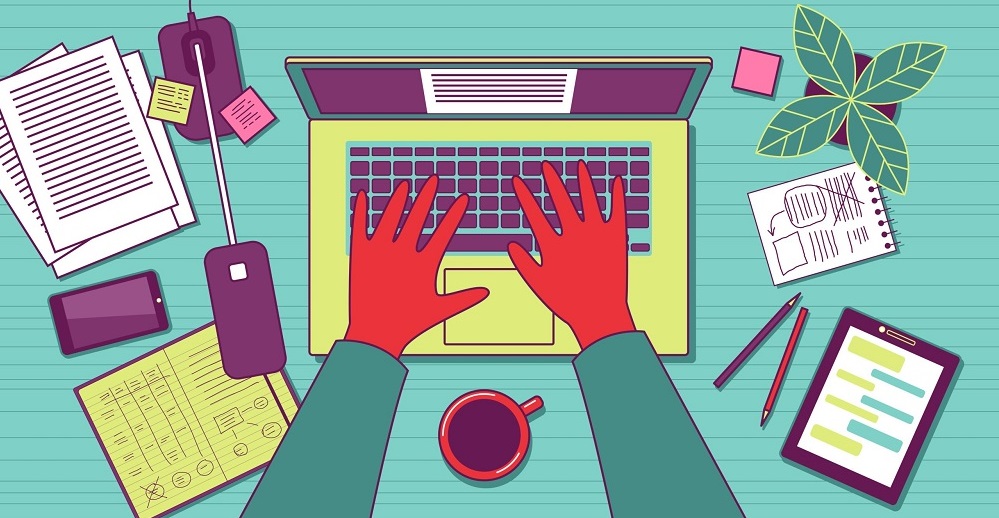 If you follow the steps above to set up your blog or you've already set up your blog, the next step is to create interesting blog posts.
Content is king. To find success in blogging, one of the most crucial factors is creating persuasive content. After all, your blog posts should engage, inform, attract, and retain readers.
Check the top 10 ways new bloggers should never forget while writing
How to Write Compelling Content
First, ensure your content reads well and is free from errors. Many bloggers ignore this tip, and don't be surprised to find many new bloggers neglecting the basics of good writing.
Therefore, use a clear and concise writing style. Also, proofread and edit your posts before you publish.
Next, focus on providing value to your readers. Whether offering advice, sharing personal experiences, or reporting on the latest news in your niche, always inform and educate your audience.
In addition, aim for unique and valuable content your readers can't find elsewhere.
Another key to writing interesting content is to inject your personality into your content. For instance, share your opinions, feelings, and experiences, and be authentic in your voice and tone.
Later, you will build a reliable connection with your readers and keep them returning to your site.
Another crucial factor is being consistent with your content creation. Plan when to publish new posts and adhere to your schedule.
As a result, you will become an influencer with a reliable source of information in your niche. As your content compels a massive audience, you will get more motivated to continue blogging for success.
Promote Your Blog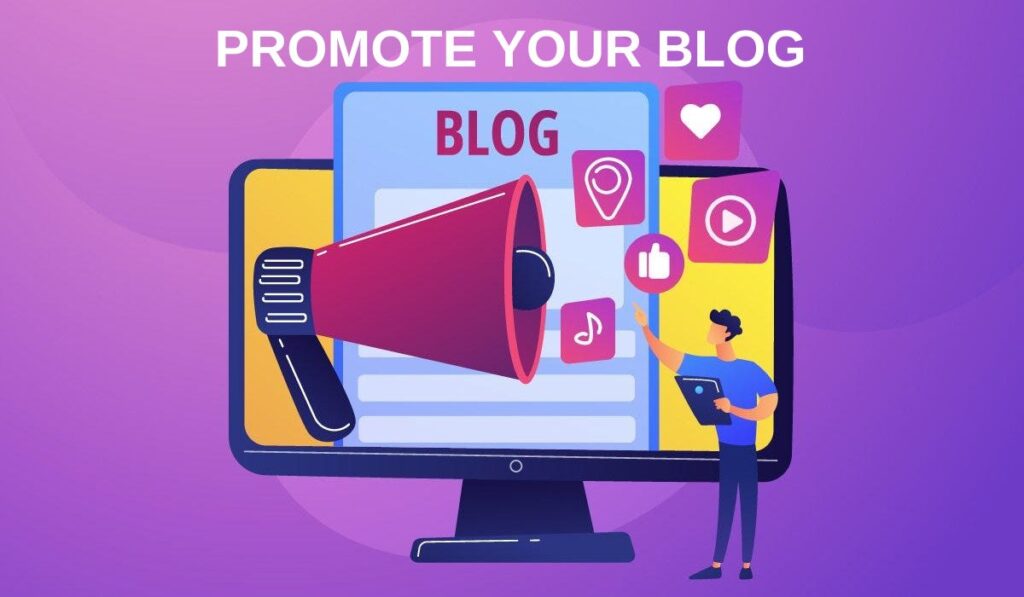 Now that you've started blogging, the next step is to promote your content. Promotion is a critical component of finding success in blogging. After all, how can people find your blog if they don't know it exists?
Learn how to market your blog and reach more readers
The first step is to ensure your blog is discoverable and visible online. A search engine like Google is often the first point people visit to seek online content.
When developing blog posts, ensure to optimize them for search engines. For instance, you can use a free plugin such as Yoast SEO or AIOSEO to help you with search engine optimization.
This plugin has several functions that format keywords in your content for search engine visibility.
In addition, when promoting your blog, ensure it adapts to the mobile device screen. A responsive site is easy to navigate, accessible, and loads quickly on all devices.
Social Media Promotion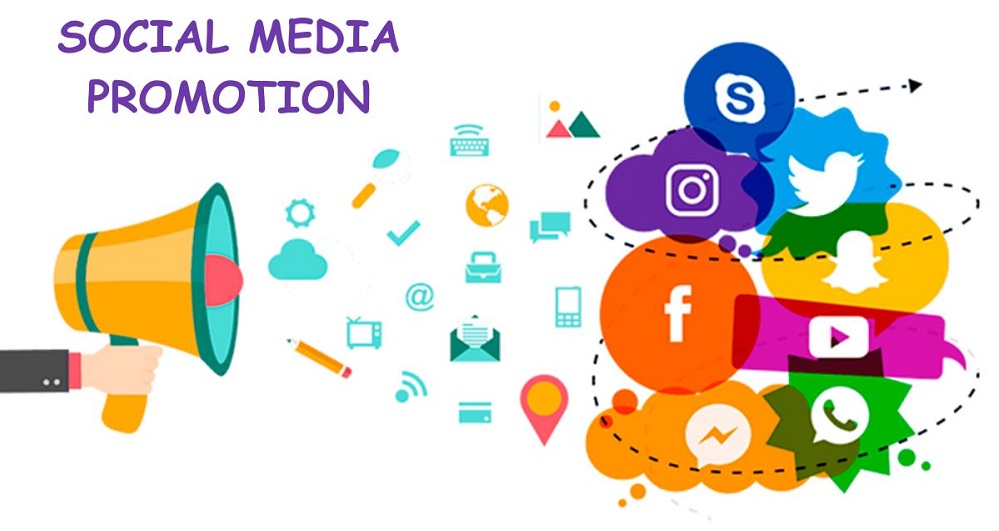 Social media is another essential tool for promoting your blog. Sharing your blog posts on social media platforms like Facebook, Twitter, and LinkedIn is an excellent way to reach new readers and engage them.
Check how to attract readers to your website and keep them coming back
One way of reaching a wider audience with your posts on social media is to use relevant hashtags and tagging tools when sharing them.
Also, encourage your readers to share your content on their social media platforms and subscribe to your newsletter. Offer freebies, like exclusive content or giveaways, to encourage your readers to return for more.
Networking is also a meaningful way to promote your blog. For instance, you can connect with other bloggers or influencers in your niche.
Also, collaborate with them on guest posts, interviews, or social media campaigns. You can also attend networking events, conferences, or online forums to connect with like-minded people to advertise your blog.
Remember, promoting your blog takes time and effort, but it's crucial to finding success in blogging.
Measure Your Success to Find Success in Blogging

After establishing your blog, tracking your progress and measuring your success is crucial. This step helps you identify what's working and what's not while making necessary adjustments to keep growing.
A crucial metric when tracking website traffic involves knowing the number of site visitors, their stay, and the most viewed pages.
Another useful tool for tracking website traffic is Google Analytics. This tool provides more insights about your website, and above all, it's free to use.
Another vital metric is engagement. Engagement measures your readers' involvement with your content.
For instance, do your readers leave comments or share your blog posts on social media? If not, consider making your content more interactive and encouraging your readers to engage more with your posts.
Initially, new blogs may take time before realizing engagement from readers. But you will start engaging more readers when you publish consistent content and get traffic.
Also, you may need to track your blog's growth. Are you getting more subscribers, followers, and readers over time? If so, you're indeed progressing well toward your successful blogging goals.
Monetize your Blog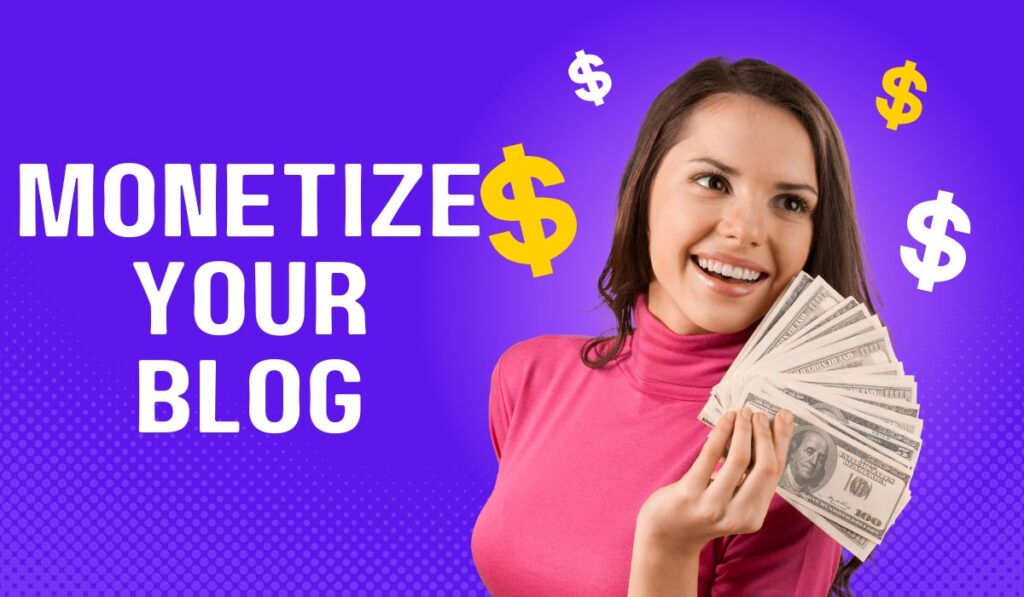 This step is the supreme goal of any blogger aiming to find success in blogging.
If your blog gets substantive traffic, like over 1000 views on Google Analytics, you can consider monetizing it.
Also, if followers share your published content more often, your site will get more traffic worth monetizing.
There are several ways of monetizing your blog. One crucial way is to consider affiliate marketing.
Check this post top 10 programs to monetize your blog
About Affiliate Marketing Monetization
Affiliate marketing is a performance-based strategy you can achieve with high blog traffic. As a blogger, you can promote someone else's products or services and earn a commission for each successful sale from your referral link.
So, how can you earn with affiliate marketing using your blog? Well, the process is quite simple.
First, sign up with an affiliate program that aligns with your blog's niche and target audience. Then, you need to choose the products or services you want to promote and generate a unique referral link.
Once you have the referral link, you can promote it through blog posts, email marketing campaigns, and social media platforms. Promoting products or services you genuinely trust is important. As a result, your readers will rely on your recommendations and expertise.
As your readers click on your referral links and make purchases, you'll earn a commission on each sale. The commission rates vary depending on the affiliate program, but most offer a percentage of the sale as a commission.
Besides, if you're monetizing your blog, remember to monitor your income streams from each affiliate commission. As a result, you can refine your monetization strategy and capitalize on reliable affiliate streams that boost your earnings.
Remember, monetizing and finding success in blogging is a process that doesn't happen overnight. However, patience, hard work, and consistency will keep you on track, which I'll explain in the final checklist.
Stay Motivated to Find Success in Blogging

Many new bloggers lose hope within a few months of blogging. One reason is they think blogging is a simple journey that can achieve success immediately.
The truth is patience, hard work, and consistency will make you become a successful blogger.
Therefore, stay motivated if you want to find success in blogging. Below are some tips to motivate you.
Whether it's increasing your page views, reaching many subscribers, or earning a certain amount of money, setting goals can help you stay focused.
Create a content calendar
Planning out your content in advance helps you stay on top of your blogging schedule to avoid burnout. Therefore, include a mix of evergreen content and timely posts as you follow your content calendar.
Connect with other bloggers
Joining a community of bloggers can help you feel less isolated and provide opportunities for collaboration and growth. For instance, you can join like-minded groups on social media to find tips and motivation from other successful bloggers.
Celebrate minor victories
It's important to acknowledge and celebrate your accomplishments, even small ones. For instance, if you find spikes in traffic for a particular post, it shows you are heading on the right track.
Celebrating small milestones can help you stay motivated and focused on finding success in blogging.
Burnout can be a real danger in blogging, so it's important to take breaks when needed. Avoid overworking yourself by planning and sticking to your blogging schedule.
Besides, expert bloggers add additional members to their team to help them in certain tasks when they have a massive audience to avoid burnout.
These tips can help you stay motivated and find success in blogging. Remember, blogging is a journey, not a destination. So enjoy the process and keep pushing yourself until you achieve success.
Conclusion
Starting a blog and finding success is not an easy accomplishment. It requires dedication, hard work, and patience. However, anyone can become a successful blogger with the right mindset and approach.
With this ultimate checklist, you have a solid foundation for your blog and the tools you need to succeed.
Remember, success in blogging isn't just about numbers and followers. It's about sharing your passions and connecting with your audience first.
So, take the time to choose your niche, research your competition, set up your blog, write compelling content, promote your blog, and measure your success. And most crucial, stay motivated, even when you don't realize immediate results.
This checklist will help you find success in blogging and take your site to the next level. Happy blogging!
Are you a blogger who has found success blogging? What challenges did you experience before becoming successful?
Please leave a comment below to help us understand your journey. Also, ask questions that have made your journey difficult.
Don't forget to subscribe to our newsletter for updates on our latest posts.
Also, if you enjoyed reading this post, spread this message to your friends on Facebook, Twitter, or other social media platforms to help them find success in blogging.