Welcome to Find Success Blogging guide to the best and most popular web hosting services in 2023. I'm sure you are looking for options to launch a website, blog, or portfolio to market your services and earn from them.
Whether you are a blogger or web developer looking for the best website development deals, you will need a website hosting service.
Additionally, a small business or startup that needs a website to build an online presence, or a freelancer looking to build a custom portfolio, needs a hosting service. 
Hosting technologies, performances, and website speed keep improving every year at an alarming rate. Many hosting companies are also competing with each other for the best plans to win more clients. Others even have excellent offers for affiliate commissions to help them earn if they refer clients to their websites.
At times, it can be challenging to decide on an efficient and reliable hosting service that meets your requirements and delivers competitive value for money.
To give you a clarified view to help you make the right choice, I have reviewed the most popular web services available online. I have also compiled helpful information on why I think they are among the best website builders in 2023. 
When choosing the best web hosting, there are thousands available online for comparison.
These services provide different levels of performance, price ranges, ease of use, and features, including discounts and savings during checkout.
With the hosting companies trying to entice you, this post will cover web hosting reviews that have two simple takeaways:
How to choose the best web host.
How to save the most cash during checkout with the best discount offers.
Whether you want to start a blog, a local business, an online store, or an enterprise brand website, you will need to know the best web host and save money in the process.
Let's get started.
Disclaimer: This post contains affiliate links, for which I obtain a small commission at no cost to you. You get more information about the affiliate disclosure from the privacy policy page in the footer section.
WHAT IS THE BEST WEB HOSTING?
For the most reliable and best web hosting services, the following are a few factors to consider.
reliable site speed
user-friendly and ease of use
security
uptime
integrations needed for your website
Most hosting companies provide great introductory discounts for their plans and show you how to get started quickly. My hosting reviews will show you the companies that match what you need while saving you money in the process.
Top picks for the best web hosting in 2023.
Bluehost
HostGator
Hostinger
Namecheap
WP Engine
Siteground
Dreamhost
Godaddy
Best web hosting service supporting more than 2 million websites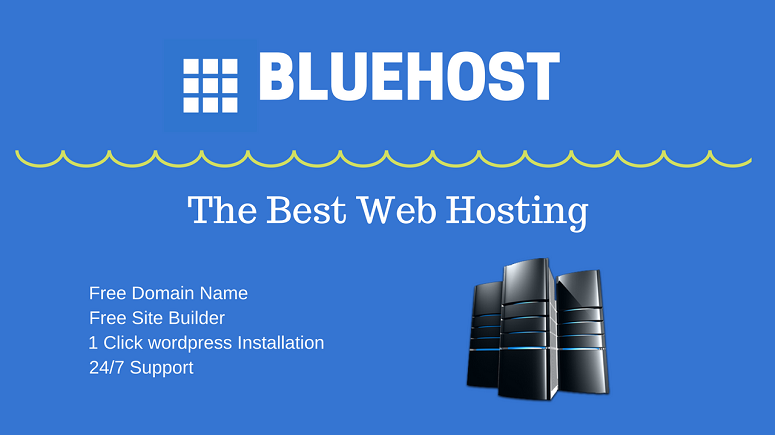 Bluehost is my number 1 hosting platform recommendation. It is available with a free domain, 1-click WordPress installation, free SSL, FTP, and 24 hours customer support. Their best package is available for $2.95/month, and they offer a 30-day money-back guarantee.
Located in Utah, Bluehost is the favorite partner for the world's best WordPress website builder. The service plays a notable role in balancing features and prices for novice businesses while providing many options for advanced clients.
It has a shared hosting package with a cheap 'basic' plan targeted for startups or beginners.
WordPress's plans are usually more expensive, but they offer discounted rates to first-time clients. With the WordPress option, you get an automatic setup, including other popular apps through a Mojo Marketplace system.
Additionally, Bluehost provides free domain registration for the first year, including a free Weebly-built website builder to develop a website quickly.
Recently, Bluehost introduced SSL certificates for all plans, which was a setback before.
They have excellent customer support too, so you chat online or over the phone 24/7.
Additionally, they have full-time customer support where users can chat with professionals online or over the phone.
The other significant feature is their security and integration with Cloudflare. It is a content delivery network (CDN that prevents fake traffic and DDoS attacks from various sources.
A CDN boosts website speed by enabling you to host your site files on their worldwide servers based on the closest location of visitors.
These features create impressive, user-friendly, and feature-packed web hosting customizing options for the more active user.
How To Get Started with Bluehost
Browse to Bluehost.com and then click Get Started
Select your preferred plan. The $2.95/month for three years is the cheapest offer you can get. Make sure you wait for a popup where you can claim $2.65/month for three years.
Either enter a domain you own or register a new domain name
Enter all the other relevant account, information, and billing details
Usually, I prefer to uncheck the add-ons for, and Codeguard Basic and Sitelock Security included since I can get free services using plugins or other better-paid options
Click submit, and you are ready to begin designing your new website.
How to get the best discount 
Plan: Choose a basic plan valued at $2.65/month after claiming the savings.
Term: 3 years or 36 months
Total cost at Checkout total budget: $95.40
Savings: $192.24 (66% off)
Best cheap web hosting service ($2.75/month)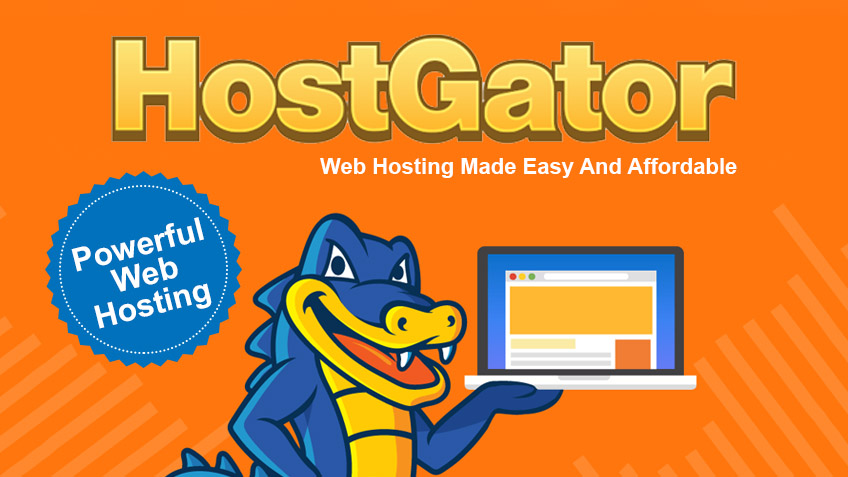 HostGator is a popular hosting provider that boasts over 9 million domain names. It is one of the best-discounted options available, with plans starting from $2.75/month for the 36-month package.
Hostgator's Hatchling plan is the best choice because it is very affordable. Some coupons are available during checkouts to offer more incredible discounts.
This plan comes with an impressive quantity of free features available in its basic package. Additionally, you will not experience limits on webspace, bandwidth, email accounts, MySQL databases, subdomains, and FTP.
Additional features include one-click WordPress installation, 24/7 customer support cPanel-built site management and a 99.9% 'uptime' guarantee involving both network and server failures, and $200 worth of Ads credits from Google and Bing.
The only drawback with the cheap hatchling plan is that you will only have one website to manage. However, you can still decide to buy the baby plan package, which they recommend. Fortunately, they provide options for upgrades to the desired plan in the future if you find them reliable, or you have an adequate budget.
They give an additional 45-day money-back guarantee to evaluate their service. Therefore, if you are not happy with HostGator's services, you can cancel the package during this period.
In general, they are one of the best web hosting companies available in the market and my number two on the list. However, their renewal rates are pretty costly. Therefore, ensure you confirm their renewal rates since they are marginally higher after their stating package has expired.
The steps to get started with HostGator
Open HostGator.com in your browser and click Get Started
Choose a domain (or add one you have).
Select your preferred billing cycle. For the most savings, select the $2.75/month plan for 36 months.
Enter your billing information.
Click checkout. You will receive instructions on your registered email to start building your website, including additional information.
How to Save: 
Plan: Hatchling at $2.75/month
Term: 36 months
Total cost at checkout: $105.35
Savings: $151.37 if you deselect all additional services
Features Fast and Affordable plans with a 90% Discount
Hostinger is my third web hosting company due to its low price and speed. They currently provide a massive 90% discount and a paid package with the best price beginning from $0.99/month. It means you can obtain an incredible four years of web hosting services for only $47.52 for a single site.
Hostinger is suitable for beginners who want to know how to create free WordPress sites and sharpen their skills simultaneously.
For advanced developers, Hostinger allows them to learn to code and experiment with PHP, MySQL, FTP, and cPanel with no additional costs.
To enable control over performance and features, Hostinger features advanced technology, which has a customized control panel rather than the standard cPanel. Hostinger's offers are also rich with valuable features. 
They have an excellent, knowledgeable, 24/7 multilingual customer support team who can pick up initiated live chats in less than two minutes. Such super-fast support attracts and retains many customers who find them reliable.
They are also one of the fastest hosting providers, with a guaranteed uptime of 99.9 and an average page load speed under 200 ms.
Hostinger has a customized and user-friendly dashboard known as the hPanel. The design is essential and straightforward to create a website. Additionally, they are advertising a massive sale available with free domains and SSL certificates.
Hostinger provides a free WordPress site with a 1-click installation, so you can start a website immediately.
The steps to get started with Hostinger
Browse to hostinger.com and then click get started
Choose the preferred hosting plan. The best savings include a $0.99/month plan for 48 months
Enter registration details such as your email and a password
Select either build your site or WordPress
Design and publish your website
How to Save the Most: 
Plan: Single shared hosting at $0.99/month
Term: 48 months
Total cost at checkout: $47.52
Savings: $432.00
Keep in touch with this page or bookmark it because I will be adding a review of the remaining hosting plans too soon.