How to Increase Your Website Traffic Fast in 2023?
Are you looking for proven strategies to increase website traffic fast in 2023? You're not alone. Millions of website owners always search for new and effective ways to attract more visitors.
Well, the good news is there are many strategies to boost website traffic. Also, if you use these strategies well, you will rank better than your competitors.
This blog post explores the top 10 proven ways to boost fast website traffic in 2023. So, read on to learn how to attract more visitors and rank ahead of your visitors this year.
Publish Relevant and Valuable Content for Website Traffic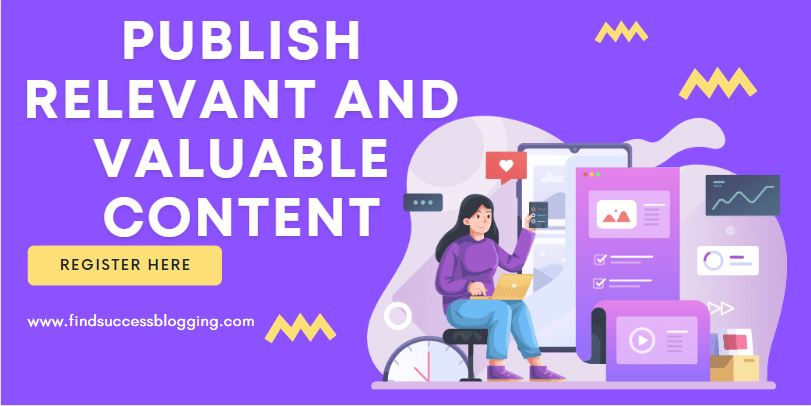 One of the essential factors in acquiring website traffic is the consistent publishing of relevant and valuable content. Not only will your website rank higher in search engines, but it also provides value to your audience and encourages them to return.o, what exactly does it mean to create relevant and valuable content? It's content that answers your audience's questions, solves their problems, and provides useful information. Also, your content should be well-written, engaging, informative, and easy to read.
To create relevant and valuable content, research your target audience first. Next, understand what topics interest them. Use tools like Google Trends, BuzzSumo, or social media analytics to see what's currently popular with your audience.
Moreover, when creating content, integrate different formats, such as blog posts, videos, podcasts, and infographics.
Also, ensure your content maintains a natural flow and is easy to peruse. For instance, include a table of contents formatted with headers to allow your readers to jump over to specific sections that impress them.
Besides, while focusing on valuable content, don't forget to optimize your content for search engines. You can do so using keywords, meta descriptions, and relevant tags. As a result, you will increase website traffic and its visibility in search results.
So, consistently publishing relevant and valuable content attracts and keeps a loyal audience. It also improves your website's visibility and ranking.
Use Social Media Platforms For Website Traffic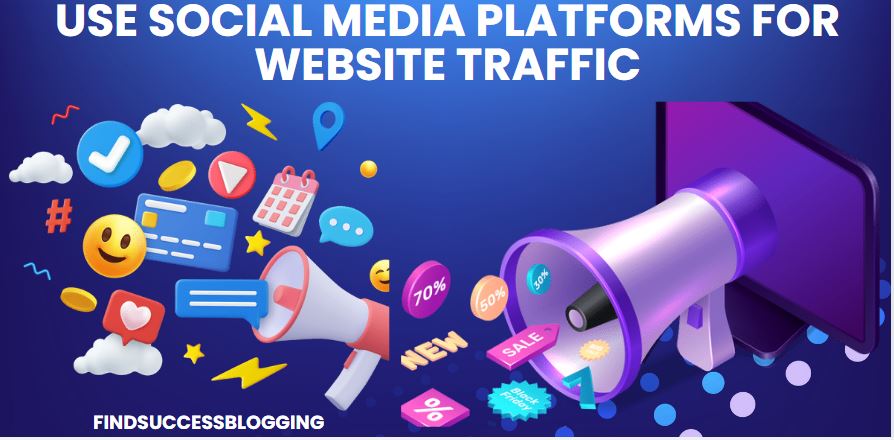 Social media is an excellent tool for promoting your site's visibility and traffic. By leveraging the power of social media, you can reach a wider audience and connect with your followers meaningfully.
Here are some tips on how to use social media platforms to increase website traffic:
1. Choose the right platform
Not all social media platforms are equal since each has unique strengths and weaknesses. As a result, choose the right platform based on your audience and niche.
For example, a younger audience prefers to focus on TikTok or Instagram, while a business audience prefers LinkedIn.
2. Create engaging content
Social media is all about engagement. So, to drive website traffic, create engaging content that your followers will want to share. Content may include anything from informative blog posts to funny memes.
3. Use hashtags
Hashtags are an excellent way to increase content visibility. Using relevant hashtags on each platform increases the audience and attracts new followers to your page.
4. Post regularly
Consistency is crucial when posting on social media. So, regular posts engage followers while attracting new ones. However, never overdo it, as frequent postings can come across as spammy and turn off readers.
5. Engage with your followers
Social media is a two-way conversation. Engage your followers by replying to their comments and responding to their questions. As a result, you will build a loyal following and increase website traffic.
6. Use paid social media advertising
While organic social media is excellent, it has slow traction. However, by using paid social media advertising, you can reach a broader audience in less time. This process helps launch a new product or service.
Overall, social media is a powerful tool for driving website traffic. Following relevant social media channels can increase website traffic and build a loyal following.
Guest Post on High-Traffic Websites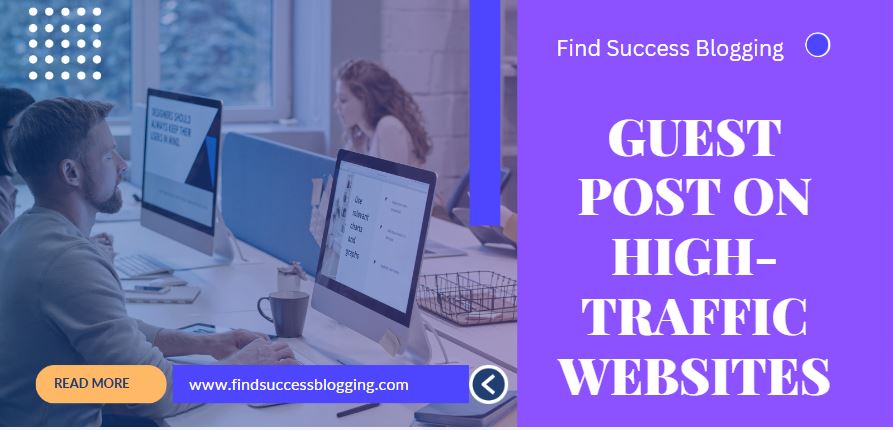 This method of driving more website traffic is a mutually beneficial strategy that helps the host website and the guest blogger.
First, research popular websites that align with your niche and have a large following. Also, look for websites with engaged communities, high domain authority, and publish regular high-quality content.
After identifying a potential website, reach out to the website owner or editor to pitch an idea. Ensure your pitch is well-researched, specific, and relevant to the website's audience.
If they agree to have you as a guest blogger, create valuable content that aligns with their website's style and submission guidelines.
The benefits of guest posting on high-traffic websites include increased visibility and brand recognition.
When readers on high-domain websites come across your post, they will probably visit your website and explore your offers.
However, it's crucial to note that guest posting should not spam other websites with irrelevant or low-quality content. Instead, focus on creating value for the host website and its readers while promoting your website.
Remember that this strategy takes time and effort before the site owners accept you. However, it's one of the best ways to increase brand awareness and build your online presence.
Use Email Marketing to Drive Website Traffic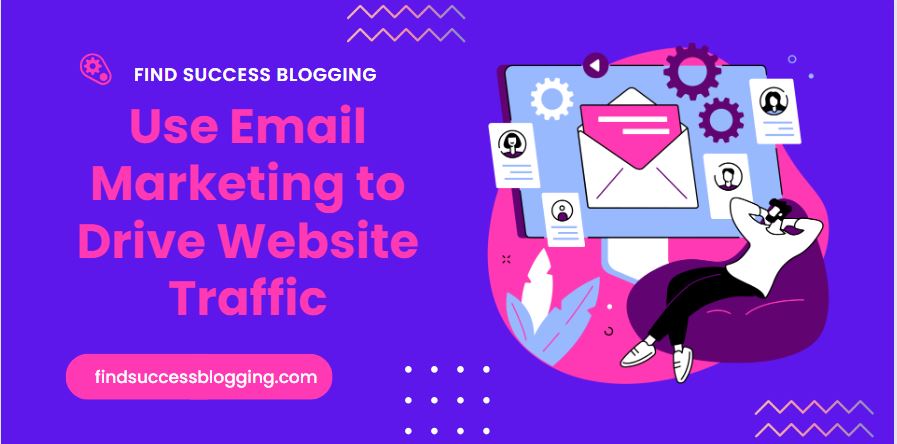 Email marketing is a popular way for businesses to reach potential customers and sustain existing relationships. But did you know it can also be a powerful tool for driving website traffic?
First, ensure you build a good email list. Build up your list by offering something valuable, such as a free e-book or a discount code. Also, include a sign-up form on your website, blog, or social media pages.
Next, craft engaging and relevant emails tailored to your target audience. Use a clear and concise subject line, and include a call-to-action (CTA) that encourages readers to visit your website.
Also, include links to specific pages or blog posts on your website relevant to the email content. This step will encourage readers to click through and explore your site further.
In addition, you can use email marketing to promote any upcoming events or promotions, such as sales or new product launches. Ensure you include all the crucial details and links to your website in the email.
Lastly, consider adding social media sharing buttons to your emails. This action allows readers to share your content and website with their followers and boost traffic.
By using email marketing to drive website traffic, you can connect with your audience personally and direct them to your website. Here, they can learn more about your products or services. So, start building your email list and crafting engaging emails today.
Run Google Ads to Increase Website Traffic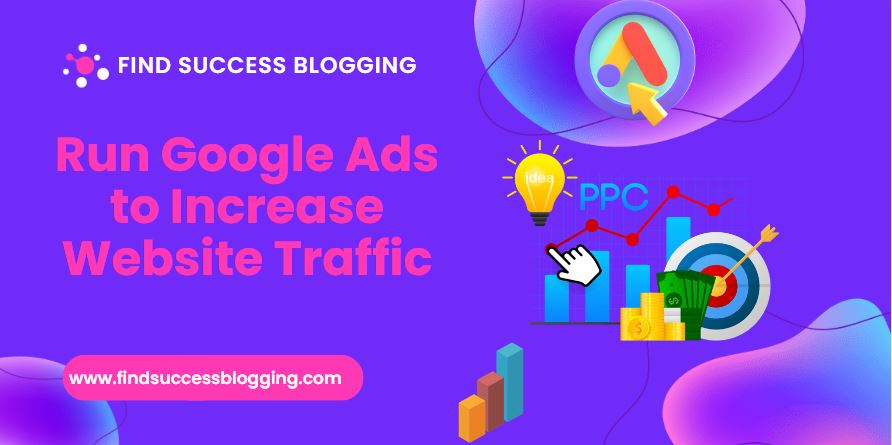 One of the fastest ways to drive targeted website traffic is through Google Ads. This pay-per-click advertising platform creates ads at the top of search engine results pages when someone types in relevant keywords.
To start with Google Ads, you must create an account and choose the keywords you want to target. Next, create ad campaigns with persuasive headlines and descriptions that entice people to click through to your website.
Also, set a daily budget for your ads and monitor their performance closely. Besides, the Google Ads platform has detailed analytics showing which ads perform well and which need tweaking.
With a well-crafted Google Ads campaign, you will experience an influx of website traffic from people searching for products or services like yours.
Remember to focus on creating highly relevant ads for your target audience and use targeted keywords to maximize your reach.
Optimize Your Site for Search Engines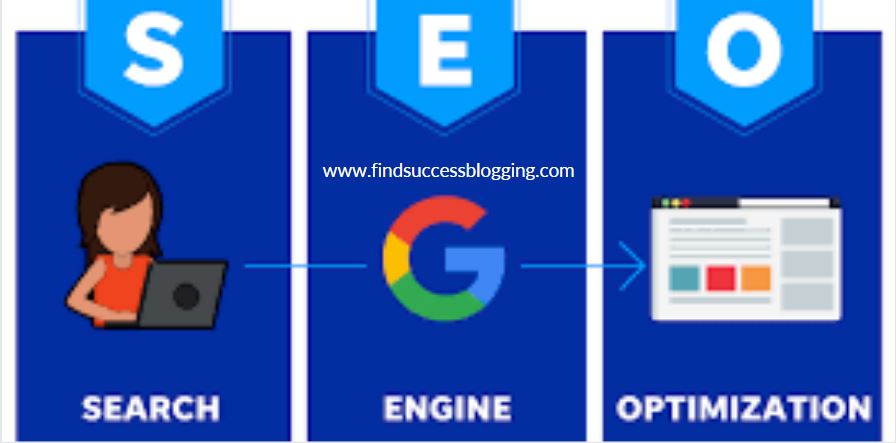 Search engine optimization (SEO) is essential for improving website traffic. It involves optimizing your website to rank high on popular search engines like Google and Bing.
With more search engines driving website traffic, optimizing your site for SEO to improve its online visibility is crucial. Here are some practical ways to optimize your site for search engines and drive more website traffic.
1. Research keywords
Conduct keyword research to determine the keywords used by your target audience to search for your content. Use those keywords in your website content, meta tags, and descriptions.
2. Improve website speed
A slow website can lead to a high bounce rate, negatively affecting website traffic. Therefore, consider optimizing images, minifying CSS, JavaScript, and HTML, and reducing server response time to improve website speed.
3. Use internal links for website traffic

Use descriptive anchor texts and link relevant pages within your website to allow readers to browse more pages. Internal links keep visitors on your site longer as they check related posts.
4. Mobile responsiveness
With mobile users accounting for over 53% of website traffic, optimizing your site for mobile devices is crucial. So, ensure your site is mobile-responsive, user-friendly, and loads quickly on phones.
5. Optimize title tags and meta descriptions
Use descriptive and keyword-rich title tags and meta descriptions that accurately describe your website content. As a result, search engines and users will understand what your website is about.
Collaborate With Other Brands for Website Traffic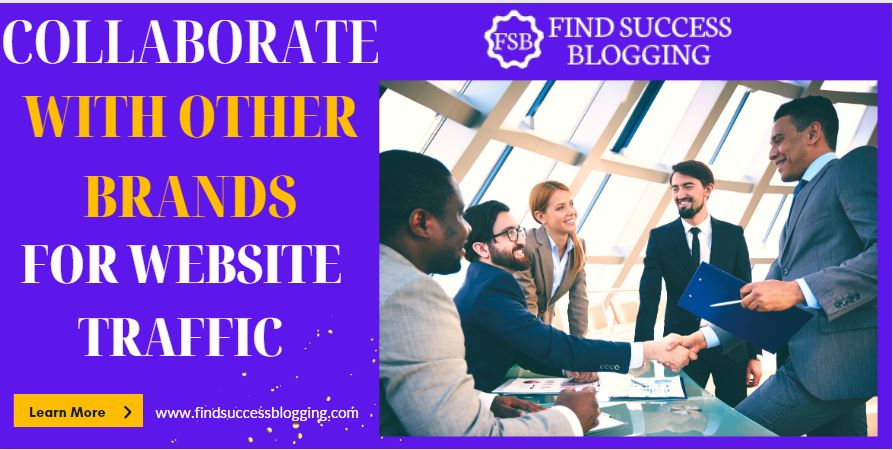 Collaborating with other brands can be a highly effective way to drive website traffic to your site. This step involves partnering with other businesses in your industry or niche to reach a wider audience and expand your reach.
To start, consider reaching out to businesses that complement your own. For example, if you run a fitness blog, contact a company that sells healthy snacks or workout gear for collaboration.
By partnering with these brands, you can share each other's content and promotions and drive traffic to both sites.
Also, you can associate with other brands through joint events, giveaways, or even guest blogging on each other's websites. By working together, you can expand your audience and reach new customers.
Ultimately, the key to a successful collaboration with other brands is to find businesses with similar values and interests. As a result, building solid relationships with these brands can drive website traffic, improve your online presence, and ultimately grow your business.
Generate Quality Backlinks for Website Traffic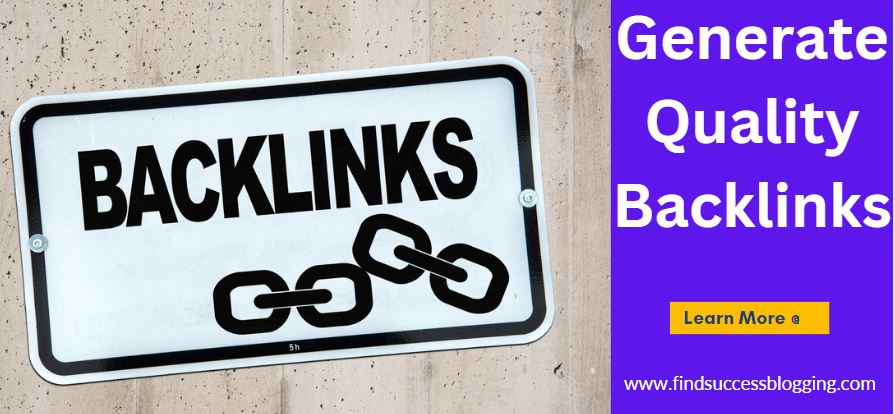 Backlinks are an essential aspect of your website's search engine ranking. They include links from other websites that lead back to your site.
These links are crucial because they indicate your website's authority and credibility. However, not all backlinks are created equal.
Low-quality backlinks can hurt your website's ranking, while high-quality backlinks can significantly improve your ranking. Here are some ways to generate high-quality backlinks:
1. Guest posting
This method is one of the most effective ways to generate quality backlinks. Guest posting involves writing an article for another website and receiving a backlink to your website in exchange.
Before guest posting, ensure the website relates to your niche, has a high domain authority, and has an engaged audience.
2. Broken link building
Another effective way to generate quality backlinks is broken link building. The method involves discovering broken links on other sites and requesting the website owner to replace them with your link.
3. Skyscraper technique
This technique involves creating high-quality content that is better than your competitor's content.
The next step is contacting competitors' websites and asking them to link your valuable content. Besides, the skyscraper technique requires creating in-depth, helpful, and appealing posts that convince competitive websites to accept them.
4. Link reclamation
Link reclamation involves recovering and repairing broken or lost links on the internet. When you write blog posts, you create high-quality content, attract traffic, and build links.
However, some links get lost or broken, affecting your website's search engine rankings and visibility.
So, with link reclamation, you can identify, repair, recover, and re-direct broken links to other pages on your website.
Give Away Freebies For More Website Traffic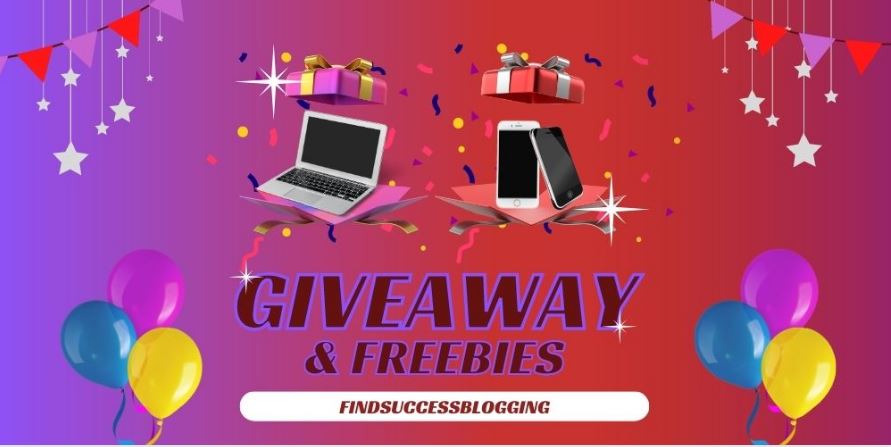 One effective way to increase your website traffic is by giving away freebies. Everyone loves free stuff, and offering something for free will excite and attract more visitors to your site.
Besides, there are various ways to give away freebies for fast website traffic. One option involves offering a free e-book, report, or guide that provides valuable information on a topic related to your niche.
Ensure the content is well-researched, informative, and valuable to your readers. Also, provide free products or services to encourage your audience to try them. Later, your products may entice them to become your regular customers.
Another way to give away freebies is to run contests and giveaways on your website and social media channels. In addition, consider offering relevant prizes to your audience, and make it easy for them to participate.
Also, you can request people to share your content or follow your social media channels. They can also spread or share information about your site to attract more visitors.
Whatever method you choose, promoting your freebies on your website creates interest and encourages people to visit your site.
In addition, remember to follow up and engage visitors who sign up for your freebies. Later, you will convert them into loyal customers.
Implement Schema Markup for Website Traffic

Schema markup is a type of micro-data added to websites to allow search engines to understand the content on your pages better. Also, the markup helps search engines display richer and more informative search results about your site.

Therefore, implementing schema markup on your website helps search engines understand your content while boosting traffic.
As a result, search engines can display your website better on the first pages using featured snippets, leading to more clicks.
There are several types of schema markup that you can add to your website, including:
Local business schema

Product schema

Recipe schema

Article schema

Event schema
To add schema markup to your website, use a markup generator tool or hire a web developer to do it for you.
Overall, implementing schema markup may not lead to an immediate boost in website traffic. However, it can improve your search engine visibility with time.
This process can ultimately result in increased website traffic and potential new customers to your business.
Conclusion on Proven Ways to Get Website Traffic in 2023

An online business succeeds if you follow these top 10 ways to increase website traffic. As a result, you will get more leads, sales conversions, and profits.
Although there are many proven ways to increase website traffic fast in 2023, never expect the process to happen overnight.
Therefore, the key to achieving sustained results and website traffic involves consistency, hard work, and patience. So choose strategies that align with your goals and objectives and stay committed to implementing them.
Follow these tips to improve your website traffic and boost your business to the next level. Eventually, you will realize more page views that motivate you to continue building your website business.
Do you have an additional way you have used to increase website traffic fast? Kindly leave a comment below to provide more tips to our readers.
Don't forget to subscribe to our newsletter and receive the latest post updates.
Remember to share and spread this post to your friends on social media to help them find success in their blogging.